Now that Facebook pages are functionally dead, Facebook groups are turning into the new marketing darling on Facebook, but many group owners struggle with how to increase interaction and grow their group. Here are my top tips and ideas for how to have a successful Facebook group!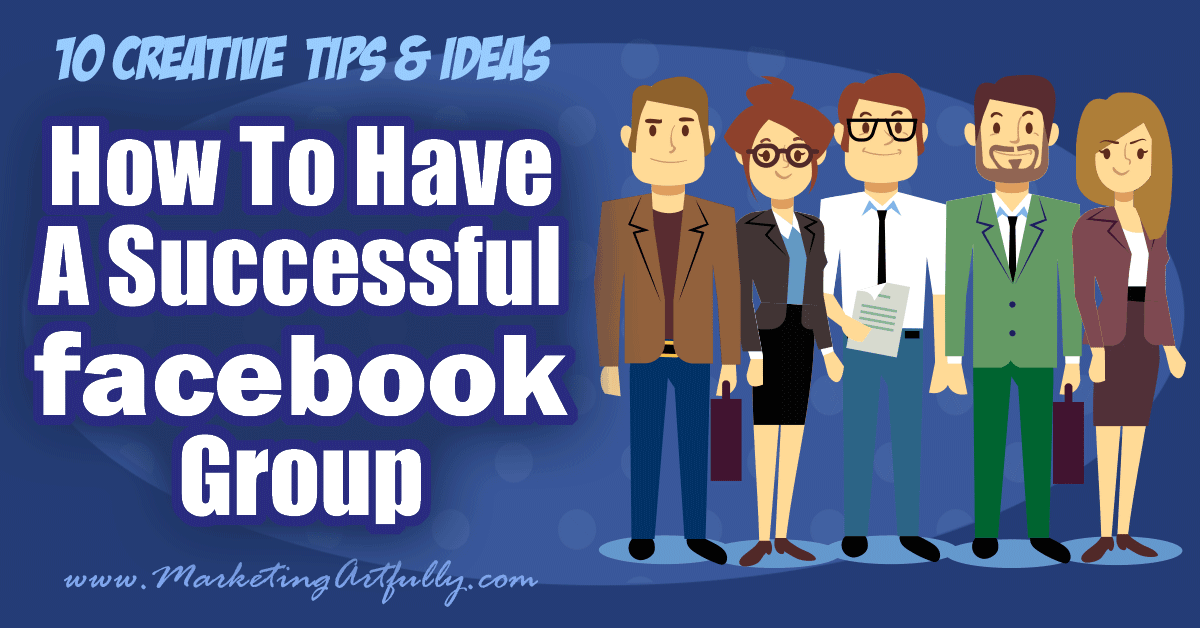 Today my friend Monica Leonelle of The World Needs Your Book was asking whether she should shut her Facebook group down because she felt like it wasn't doing anything… sigh. She said it was basically a place to autopost old content but nothing more. Dang, that sounds like something I want to join…hehehehe, not!
So today's post is what I would tell a friend if they were asking how to make a Facebook group popular!
A note to start … I am not one of those marketers who loves Facebook. I am focused on YouTube, Pinterest and Blogging, not Facebook. But I do understand that there is a place in my marketing world for focused Facebook work.
How Do You Define Success? AKA Facebook Screwed Us Before With Big Numbers
Let's start out with how Facebook screwed us the last time (well one of the times).
They said you should build up big numbers on your business page, spending hundreds or thousands of dollars to promote your page and getting a huge following. Then they stopped showing page content to people's feeds and those thousands of followers became worthless.
Just recently they said they would show even less of page content (less than 0-2%?!?! how is that even mathematically possible?)
So let's start out with, having a HUGE group is not the goal. Having a group of people who actually consume your content and talk to you is the goal. My group has about 325 members and gets way more engagement than my page which has over a thousand "likes".
So success on groups means much lower numbers than on pages.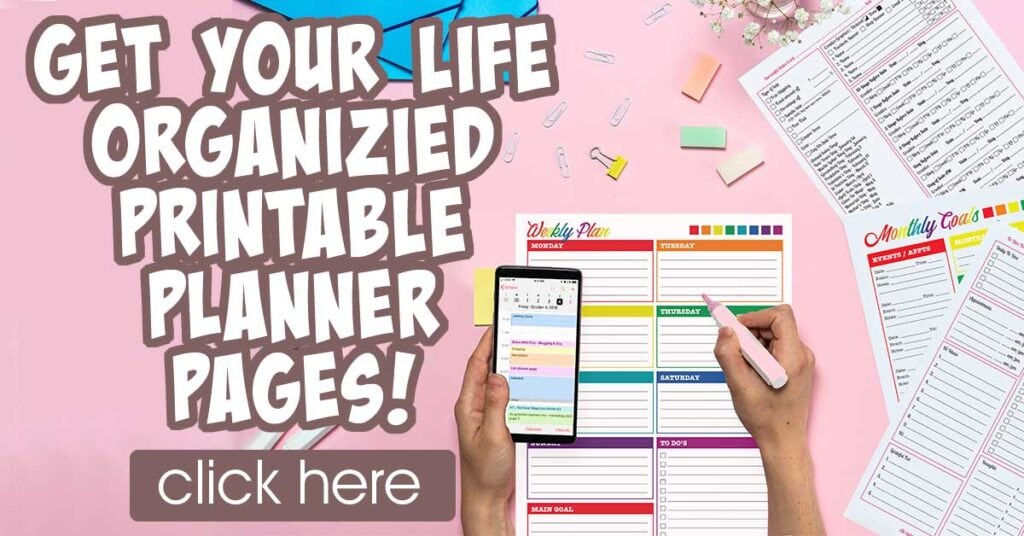 Start With What THEY Like
All of the groups that are popular that I follow started with an interest the group shared. I belong to one for dressing right and one for curly haired girls. I belong to ones for authors and for bloggers. I don't belong to ANY that are just a place to talk about one person and all their bits (that is what their business page or website is for!)
So you need to figure out a common theme for your group that can be what you post content about!
Awesome Etsy & Ebay Artists and Vintage – My Facebook group likes Etsy first. They are Etsy sellers who are looking for less of a bitching place and more of an educational approach to Etsy marketing.
Lularoe Denver – My friend Kathy has a LuLaRoe group where she shares pictures of people wearing the clothing, has clothing auctions where they can buy products and stock photography from the corporate office. All the ladies in that group love LuLaRoe and then picked Kathy to be their rep.
My Favorite Murder Group – The My Favorite Murder girls have a group that talks about true crime A LOT and posts lots of fan art. The MFM group owners post links to their merch, podcast episodes and upcoming tour dates in and among the other posts.
What these groups all have in common is that the members are all interested in the same topic!
Focus On YOUR Goals
Now, because I am in marketing, we are going to talk about your group and your business goals for it! If you love knitting and just want to make friends then your group doesn't need a goal, but also probably won't sell much either. But if you are spending marketing time on a group in hopes of making more money, then you best have some practical goals!
Some goals for my group… (all of them are not directly monetary)
BIG ONE… provide great information to the group of people who have signed up for my group! This is a super important goal, if you miss this one no one in your group will like you and it will die a horrible death.
Get people to read my blog posts… because I have ads on my blog posts, getting people over there to read them adds to my income.
Get people to watch my YouTube videos… because I am growing my channel, having people who are actually super interested in what I talk about increases my watch time.
Launching new products… when I launch a new product that is Etsy related I share it with the group!
Getting people who are willing to let me critique their shops and products… this one is an AMAZING time saver because I don't have to go crawling around asking people if it is okay to use their images and products.
So what are your goals for your group?
It Is Not A "Marketing" Tool
Now that you have seen all the "me" content I post you must think that it is a pretty close representation of what we do on business pages. All about me, me, me. But nothing really can be further from the truth.
A group is not JUST a marketing tool, it is a place where people can ask questions and you can get the chance actually talk to them "face to face".
Make sure that you are available in the group to be interactive. I try to answer any group comments within a day (after you get going the other people will help you with this too!)
Post Things You REALLY Find Interesting
Generally I post things that I find interesting and that I want to "save" for later in one handy dandy place. This can include announcements from Etsy, new tools for productivity or even other people's posts about how to do something that I think are really well done.
I don't really search these things out, just find them in the normal course of my day. You could set up Google Alerts if you have trouble finding content to post.
Quality Is Better Than Consistency
Okay, here is where I think things can start to fall off the tracks. As marketing peeps we think that we have to have to some kind of "formula" for success. That there should be an optimal number of times to post daily to your group or that you should at least post every day to stay relevant.
I find that quality far outnumbers consistency in a group. If you post one great thing and then three crappy things in a row then your group learns that they can ignore the notifications from Facebook. Once that happens you are in trouble since Facebook reminding them about your group is one of the only ways of getting your group content seen!
Highlight Group Members
An effective (and fun) way to get people to engage with your group is to tag them in a post. You can do this by sharing their content OR by saying "I saw this and thought of you" and tag them.
If you are really engaged with your peeps you will know who likes a nerdy post and who like a post about colors (or at least that is what is what happens in my group!)
When you are actively tagging them, Facebook has that in the notifications tab on the site!
Promote Your Group, But Don't Be A Jerk
I find that groups are not super "findable". Rarely will someone be looking for a group and somehow stumble upon it randomly, you are going to have to work to grow your group! Here are some suggestions (and warnings)!
On your site… I get the most traffic to my website so I thought, why not invite my visitors to my group, that would be nice, right? Well that was okay, but I REALLY want them to join my email list because Facebook could screw up groups and then I would have wasted all that effort. Most people will not join all your stuff right off the bat so if you are really trying to grow your group then make sure to have that be your "ask".
Use a WordPress plugin… if you are going to add people from your site I recommend using the Milo Tree plugin that does a little side popup and is very effective for making that join thing easy!
From your email list… I have a onboarding sequence for my new email subscribers and I mention my group in two or three of those emails (onboarding means when they join my list they get a series of relevant emails for a few weeks)
From your email signature… you could put a link in your outgoing emails
On podcasts… when you are a guest on a podcast they often ask what links you want to share. If you only get one then send them to your website, but if you get more then share your group link too! Also remember to casually mention your group in the talk you have.
In your YouTube descriptions… on my Etsy videos I include a link to join my group. Super passive since most people don't read the descriptions but you will get some members from there!
The "don't be a jerk" thing is because I follow some group leaders who mention their group in almost every other sentence. Yes, it is nice to have a group, but don't make that the focus of your whole marketing world. Facebook could change things again!
Don't Autopost Crap
One of the reasons Facebook doesn't like pages anymore is that sites like Meetedgar and Hootsuite let you load up a whole bunch of crap and then dribble it out over time. I post all my blogs and videos out this way. That said, my numbers of hits from Twitter and Facebook have been going down, down, down over the years.
The only time I get some traction from Facebook is when I post in my group. But that is not 5 times a day (ain't no one got time for that). It is when I post something new or relevant to something that is happening for real.
Groups are not a place to just have a rotating list of all your old posts going out multiple times a day in hope someone clicks on them!
Monitor The Group For Spammers and Ban Them
So this has been about you and how you operate. Now let's talk about buttheads who join your group to spam your peeps with their "stuff".
Because Hootsuite and Meetedgar let you auto post, many spammers will join your group so that they can have access to your peeps.
This is a no brainer for me. I have a post at the top pinned that talks about how we are a "real" group and anyone can post if they have a question or find a great piece of content, BUT if you spam you will be blocked.
If it looks like someone who just didn't understand the rules I will comment on their post and leave it there so others can see I am watching. Second time the post is deleted and they are blocked from ever joining again!
The nice thing is when your group gets bigger your members will mark the spam posts for you and you just have to review them!
Successful Facebook Group Wrapup
Alrighty then, that is all my best tips and ideas. Hopefully it will help you get your group in order and adding new members!
You might be able to tell that I am not a huge fan of Facebook. That comes from being burned too many times and from not liking to build my empire on rented land. You own your website and your email list. Facebook owns your group members so they can change the rules at any time.
Make sure you are getting something from the time you put into your group (see the goals section above if you are a skipper) and then use it while it works!