Twitter marketing IS easier with lots of followers. The more people who are on your Twitter list, the more chance you have of one of them doing something you want! So here it is, how to get more Twitter followers.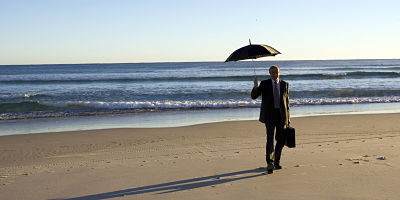 Yesterday I was cruising through my email and saw one from a client. She was forwarding a message from a guy with 140K plus Twitter followers and I assume that she wanted me to get her that many. Well I have been doing this for a while and I have about 7K. So I thought that I would check twitdir.com and see where that many followers would place him….in the top 1,000 of 75 MILLION according to RJ Metrics.
So if I have so few compared to some other people, what am I to do? Get more Twitter followers of course! Now I am not trying to get hundreds of thousands, just shooting to beat the guy ahead of me in Westminster, CO! It is much easier to attain manageable goals than to shoot for the moon so I am going to have to hit about 15K by the end of the year.
This is not a post about how to get thousands of followers overnight. I have tried all of those "add your twitter name here and get 5,000 followers" scams in case they would help our clients. None of them actually worked and one of them even auto-posted spam to my Twitter account daily…argg. I never got many followers from them AND most that I got were porn or robots.
How To Get Twitter Followers
Here are my top ways to get more Twitter followers in no particular order with a note on the paid service.
Follow people and they will follow you back. Some even use an automatic service like SocialOomph.com to do so (we do) which makes the process seamless.
Add a "follow me on twitter" link to your outgoing email messages
Add your twitter name to your business cards
Add a "follow me on twitter" to your Facebook Profile
Add a twitter button to the sidebar of your blog
Use a service like TweetAdder to increase the ease of getting new followers – PAID. This is one that we use for our clients.
Sign up and use Twellow.com to find new followers in your area or an industry that you are interested in targeting
Add #FF (Follow Friday) tags to your posts and recommend your friends on Twitter
Provide useful information in your posts – this sounds stupid but if you do get someone to pop by and consider following you, they will probably take a pass if you only have one or two things posted OR if your links are all hard sell spam.
Target the people you want to follow – not everyone is going to like my marketing schtick so I make sure to target small biz owners, mlms, entrepreneurs and Realtors.
Expensive ways to get Twitter followers

While researching this article I found some REALLY expensive suggestions and nothing new that I would try but if you are so inclined you could (1) offer to $1 to charity for every new follower for a week, (2) buy an existing twitter account that already has lots of followers – probably violates the terms of service or (3) pay for followers from a company – I saw one that would sell you 100K followers for $3,500 but that also seems to be a violation.
In general, marketing on Twitter is much like marketing on other media. You need to offer a great product, get the word out and then build a following. On Twitter your product is NOT what you sell, it is providing information about your industry, suggesting other resources that might be helpful AND selling your goods or service. NO ONE is going to want to follow you on Twitter if you are just one big spammy mess.
My twitter handle is www.Twitter.com/Taradactyl for small business and www.Twitter.com/TweetingHomes for Realtors.
If you would like more help with Social Media Marketing check out our DIY Social Media Videos.
If you would like to leave your twitter name so that we can follow you, please feel free to list your industry and a link (I do monitor this and will not post you if you are a bad neighborhood like porn, gambling or pharmaceuticals).