How to choose the right keywords for your small business is one of the most important things that you can do with your marketing efforts. This post features guest author Reid Peterson, Internet Marketing Educator at growthinharmony.com!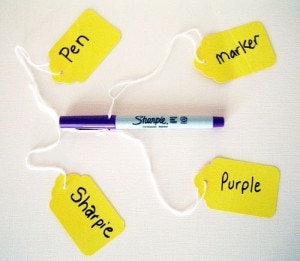 For those of you that don't know by now – your keywords do matter.
That doesn't mean to choose a keyword like "Real Estate" because you are a real estate agent and you sell real estate. You would spend the rest of your life competing for a search result ranking that might make page 5. (if you're lucky)
And you might think you're clever and choose "Real Estate Denver CO" because you sell real estate in Denver, Colorado.
Guess what? Instead of taking a life time to rank high in search results pages, it may take a decade. (and if you're a rock star- like one who would publish two or more blog posts per day, it you might get to #1 rankings in a year.)
Yes, SEO companies promise you page 1 rankings (and often #1 ) by tomorrow, but even if that is true (which I'm still waiting for someone to video blog their success of that), you would have to pray that the views of your website are converting to business. Are they?
So your website success (earning business from the people who view it) starts somewhere- where exactly is that "somewhere?"
It starts with keyword research and you have to be both very smart and creative about the keywords you choose. Here's how to use your smarts and creativity to choose the right keywords for your business:
1) Know your customer. And I mean know them well- all five senses (maybe avoid what they taste like though.) You've probably heard that you must know your ideal customer's needs (wants) but do you know how they react to the emotional umcomfortabilities that create their needs and wants? Yep, you must know that!
2) Listen to how your customer communicates. What words do your ideal customers use to speak or write? Those are your keywords right there! (I now feel complete but also compelled to write more)
3) Test the words your ideal customer uses. Now that you know what your customers say to express their needs, you have to see if there is enough search volume for these phrases. Google "google external keyword tool" for a free method of checking the search volume for these phrases. You can also use wordtracker (not sure if it is free) or a software that I think is inexpensive: Market Samurai (this is what I use and it serves me well.) When you select your tool, determine how many searches is enough for your business to prosper from.
4) Wordsmith the phrases that you select. You may have thought "Real Estate Denver CO" was a great keyword phrase because it has a specific location included in it, but guess what? Other real estate agents have also done the same thing. The competition is probably very high to compete for. Instead, get even more specific (and creative). People searching real estate online may be in the market to buy a home… Why not compete for the search term "buying a home in Denver?" (You may be surprised)
5) Use your smarts. Your final step is to analyze the key words/phrases that you've creatively crafted. Use analytics (in your head) to assess the relevancy of the phrases. Do they represent the language/communication of the community that represents your ideal client? If you were a good business person and listened to your ideal client speak emotionally about what they need, would you hear them say the keywords that you selected? If not, it's time to go back to being creative and come up with new ones.
Going through this process of using your creativity and smarts will help you select the right keyword for your business; Ones that reflect the needs of your ideal clients. Also, ones that provide the comfort that your clients are seeking (which means sales for you!)
Reid Peterson teaches people how to market their business online. He teaches in focus group formats; empowering business owners to learn self SEO, Social Media, and Better Blogging methods. To learn more about Reid Peterson and how you can master your own online marketing, visit http://growthinharmony.com
(Visited 22 times, 1 visits today)