There are some really new things happening like google buzz and gist which could be a great way to keep up with your contacts and what they are doing across Facebook, Twitter and their blogs. Warning, if you want the world to be the way it was 20 years ago and not have to continually learn, change and figue out new technologies this is NOT the post for you!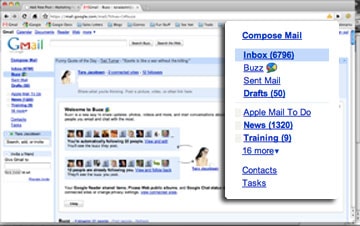 GOOGLE BUZZ
Google Buzz is here (just FYI I didn't know it even existed until 2 days ago so you are not very far behind the curve…:) What I have found it to be thus far is an incorporation between my google contacts and my gmail in conjunction with their blog posts and twitter tweets and more. It showed up as a little button below my Inbox. Now I did request to be added to it so I am not sure if it would have just showed up anyways or not – just in case here is a link to Google Buzz.
The way that google finds these items to post is by searching what you have entered in your google profile so make sure that your blogs, facebook and twitter accounts are up to date!
I will do a more in depth post on this alone once I understand what it is BUT there is always a first responder advantage so get signed up and worry about the rest later!!!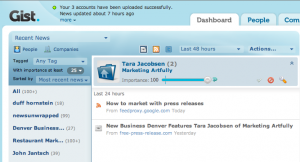 GIST
This seems like it could be really neat…or a huge waste of time! Basically what it is is a way to load all of your favorite people's social networking and blog stuff into one place and then be able to keep up with them all at once across platforms. That having been said, it seems like it might take A LOT of time getting all that stuff loaded in initially. I think if it catches on A BUNCH then eventually other people will load their own stuff and you won't have to do it BUT there are not that many people preloaded now.
I am going to write about the benefits of being first to market on Monday so make sure to check back!