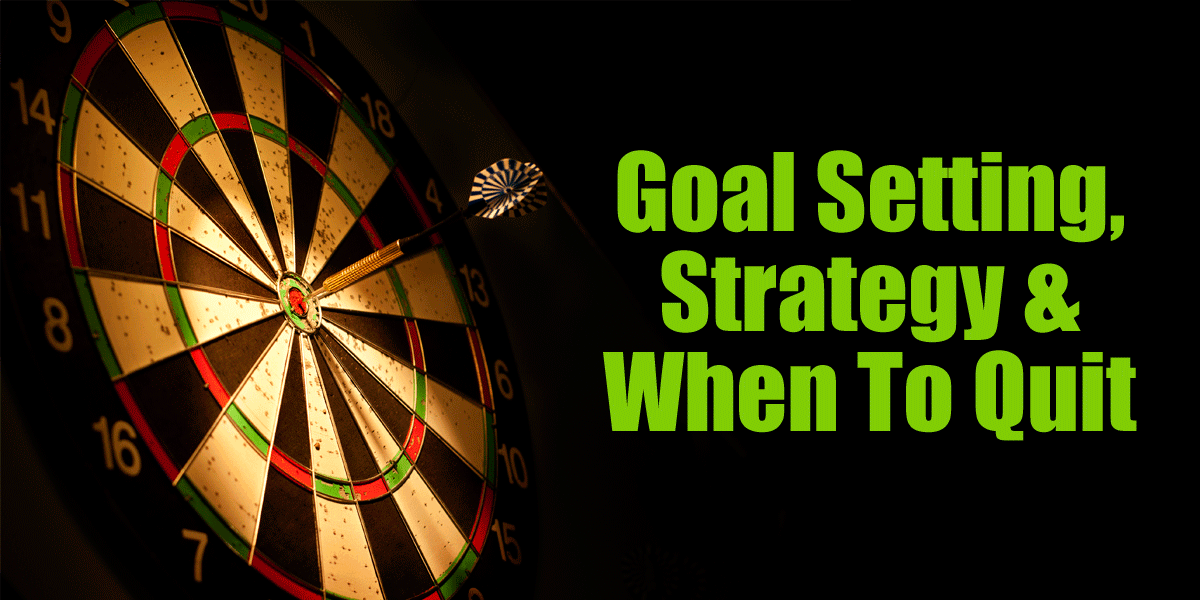 Today starts the holiday season for most people, a time of joy and love when they spend time with family and friends. My December is a little different…still friends, family and holidays, but honestly, this is bust my ass month. The month where everyone else kinda peters out and I can make huge strides in my business. With that in mind, I am starting out on my first goal, writing a blog post a day for a month.
A Blog Post A Day For A Month
For the last three or four years I have written a blog post a day for the month of December and it has REALLY helped my business and my website traffic. Some of them have become huge players on my site (one of my customer demographics posts gets over 1,000 hits a month and it is now 2 years old). Others just add a couple of hits a month but lots of posts with a few hits really start to add up. Let's say that they only get 5 hits each…3 years X 30 posts X 5 hits = 450 hits on the lowest common denominator.
But it isn't just the hits I get, it is the completion of a mass of work, one post at a time. The rest of the year I do about 2 posts a week which is still great, but not going to rake in those kinds of numbers.
Setting Goals
So now let's look at you and your goals. There is a definite way to make sure that your goals are going to work.
1. Make sure your goals are finite
If I said I was going to write a blog post a day for the rest of my life the pressure would get to me. I would crack and the first time I failed I would be off the wagon and ready with an excuse right away the next time. Having done this for a while now, I KNOW I can write a post a day for a month. I have written the most awful garbage at 10pm at night in the past, but it was a published post.
So one, make your timeline a month or three months, not the rest of your life. Do like the AA people and get through this one day at a time, doing your one goal until it is finished.
2. F-O-C-U-S
The next tip is to focus. John Lee Dumas of Entrepreneur On Fire says this all the time and it is attributed to Robert Kiyosaki, FOCUS means "Follow One Course Until Successful". I don't try to do much else in December besides being out there and writing posts. I don't start a huge project to run concurrently with my writing. Basically, I am the little turtle, plodding along and writing posts.
But something weird happens when I do this. Because all my focus is on writing and sharing my blog posts, I get more connections. I also have to do more research and learn more about other people. My reticular activator turns on and I start noticing things about writing that I never did before and come up with some amazing topics and posts that wouldn't happen if I was just plodding along like I do the rest of the year.
3. Strategy
Doing something like this seems to be random, but in my world it is very specific. I am good at writing, enjoy it and almost push it to the back of the line because "getting" to write seems like a bonus instead of a real job. I was working with a coaching client the other day and we decided that her one goal would be to network 5 times a week for the month. This could mean real networking groups or parties or even having coffee with a friend. The point is for her to be really open to every opportunity that comes along this month and then go seek out other ones that will help "fill in" to get her to 5 a week.
Think about that. If she goes to that many events she will meet a ton of new people who she can put into her database. She will find out about even more events that might be more appropriate for lead generating, or even make some new business friends. It is not a stupid idea, just a deliberate play to make this month a standout networking month.
4. Quitting
This year I had a plan to write a book a week for a year with my writing partner. Unfortunately, we only go half way before circumstances dictated that I had to jump back into my real business and couldn't keep using up that much time a week to publish those books. Quitting that was devastating to me, but not quitting it would have really hurt me and my family financially in a way that would have been hard to recover from.
It is rare that you will have to quit a month long goal, but doing something like this may expose other pieces of your business that you do without thinking and which might not serve you as well as they did in the past. Maybe you belong to a service club and all your best buds have left, but you still do it because it is expected. Or you so trade shows every year to sell for Christmas, even though you could reach more buyers by having an online strategy next year. Whatever it is, make sure you are mindful of what you do this month so that you can make sure you are using your time wisely.
5. Being Realistic
Back in the day when I started doing this I did 7 days a week for a month. But last year we adopted 3 kids and now I can't do that. What I can do is weekdays because I have a job even though I "just" work for myself. That means that I will be writing 23 posts instead of 31. Now, I am sad that I can't do the 31 posts, but at the end of the day, I also want to be there for my kids and husband at least on the weekends so weekday posts it is.
There is no shame in creating a tiny bit of balance in your life. If you are like most entrepreneurs, your balance is probably way over on the work side anyways so squeaking out a bit of realistic family or friend time is probably a good thing.
Well there you have it, a rah-rah, "get off your butt and make a plan" post to get the month started right. Wonder what tomorrow's post will bring?