Facebook marketing is all about keeping in touch with people in a very friendly kind of way. Getting and giving referrals becomes SO much easier because of the low technology barrier and connections that you have within Facebook itself.
There are three kind of business owners I find out there in regards to Facebook Marketing: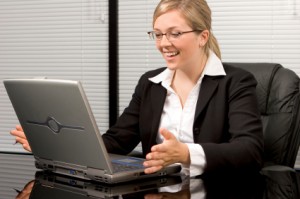 The ones that think it is stupid and a time waster – If you read my blog with any consistency I doubt you are one of THOSE people but if you are, leave now!
The ones that do not get it but understand that it is a marketing channel and who at least take a little time to chat there, play games or even have a business page.
The last group is people who are dedicated to using every marketing trick in the book and who understand that any good marketing program takes time. I LOVE these people!
So my buddy and client Brian P. Forrester of Tri County Mortgage sent me an email today from Facebook. A client he had not spoken with for over 8 months said her nephew needed to be pre-qualified for a loan and could he give her a call. Digging deeper, Brian said that, "She knew me from before, but I am not sure I would have been top of mind if not for FB."
Click the link if you would like to keep up with Clearwater Mortgage man Brian P. Forrester on Facebook…:) Make sure to "friend" him!
Now I KNOW all your clients and past customers are referring machines for you and that you tell them at the end of every phone call that "you are never too busy for their referrals" BUT, and this may come as a shock to you, most people are not great at recommending ANYONE. They do not want to seem pushy or recommend someone that is a bad choice for their friend.
When you are doing Facebook Marketing and are out there with a bunch of friends or fans, there is a good chance that people will be more willing to refer to you. You may already be friends with that person through a contact or they can suggest you as a friend so the new person can see you are a normal business person dedicated to providing great service.
Additionally, they are already using Facebook so they do not have to search for your phone number or email, they can just type in your name and then message you.
SO, if you are not on Facebook, at least check it out today. If you ARE on Facebook, find some new ways to get your message out so that you can get more leads!
If you would like to learn to use Social Media Marketing like Facebook, LinkedIn and Twitter to grow your business check out our social media videos. I am going to be adding a video today on some practical Social Media Marketing tips! The cost is just $47 for a lifetime membership but as I add more it could go up so get in early!!!
(Visited 24 times, 1 visits today)