The fact that the iPad is coming is HUGE for entrepreneur and small business marketing! If you think this is not going to change everything then you have not been paying attention to the popularity of the iPhone, the Android and other smart phones.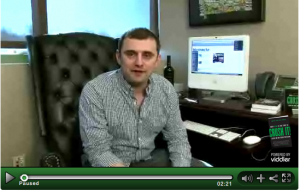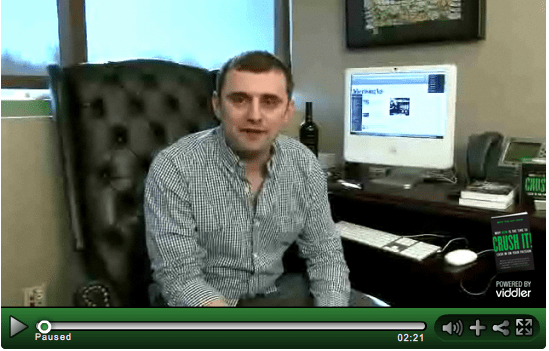 Gary Vaynerchuk of Crush It fame, talked today about how every company should use their advertising to drive people online and how video blogs will get even more popular as a marketing channel.
The iPad and Advertising
How cool will it be when you can pay to advertise in a magazine and instead of having to drive people to the web, they are already there! They can click a link or a picture or video and go right to your information or sales page.
For a while now I have hesitated to pay for marketing offline unless there was a truly targeted audience. Many times they tell me how they can drive people to their website and my readership is higher than theirs!
Now don't get me wrong, your local offline papers and advertising venues will probably not be able to mimic the capabilities of new snazzy marketing outlets like what the New York Times will, but it will be fun to see the new opportunities.
Email Marketing and the iPad
There are lots of times that I do not click through links when I am reading my email on my smart phone (I use the iPhone). That is because the websites are teeny and I am getting old and can not see as well as I used to. Having a normal-ish sized screen should make that process a little better and encourage me to send more emails with links (perhaps to YouTube videos or back to my site to see videos).
This will make sending those pretty HTML emails more important than ever! If you are not using a service like Constant Contact or Aweber for small business or Brokers Helper or My Red Tools for realtors, start now and get ahead of the learning curve and beat your competition.
iPad and Reach
If nothing else today, I want you (my loyal readers) to start thinking more about the new possibilities that the iPad is going to bring to small business and entrepreneur marketing! We have a couple of months to get our marketing houses in order before the WiFi iPads come out and we should be taking that time to figure out how to capitalize on it before our competitors do! The wiki about the iPhone says that there have been over 21 MILLION iPhones sold and that does not count all the other smart phone sales.
So what to do?
Learn to make videos – Use either jingproject.com or camtasia.com for screen capture and buy a flip camera or use your phone. Do a video today and post it on You Tube. Even if it is dumb. Even if you don't know what to say. Just doing it over and over will make you better at it AND do not worry that it is not perfect, we do not want perfect anymore, we want REAL!
Get an email list database that has HTML capabilities – I recommend Constant Contact for almost all of my non-internet marketing only clients. Learn to embed videos or pictures that link to your videos in your emails.
Stop being overwhelmed or confused – This is the big one! I see many of my clients who are stuck, just standing still watching the world go by as technology streams past. If you can do it, learn it today. If you can not, call me and I will recommend GREAT companies that can do it for you. It will not be free BUT it will be better than watching your business fade into obscurity!
There are affiliate links in this post that will pay me a little bit of money if you click on them. If you would like to avoid my getting a little bit of money, please type in the emails manually.