Email newsletter marketing topics and ideas are the two biggest factors in newsletters sitting on hard drives rather than getting sent. Month after month you have to come up with new newsletter topics, where can you get fresh ideas?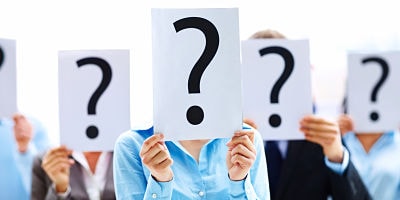 I gave a talk the other day about Email Newsletters and had some topics that I could recommend but thought that I would pop online and get some additional ideas. Imagine my surprise when there were so few great lists of newsletter topics available. Here are my top email newsletter topics and ideas – please feel free to add additional items in the comments!
EMAIL NEWSLETTER MARKETING TOPICS AND IDEAS TO GENERATE SALES
Coupons Or Sales On Your Products – This is a direct sales tactic that you can use from time to time. If you are truly having a "Year End Sale" or "10% Off Everything Sale" this can be effective for driving immediate revenue. Two drawbacks come to mind, no one wants to get a daily or weekly email about your sales and if you continually send sales out, no one will pay retail for anything, knowing they can just wait a couple of days and get it at a discount.
Upcoming Events – If you charge for events, sending information about upcoming events can help drive sales and get butts in seats. Make sure you have a link to your sales page where you can accept payment.
Product Reviews – Reviewing your product against other similar products is a great way to rank for your keyword AND theirs. If you are using this tactic, make sure you are fair and tell the goods and the bads about your product and the competition so that you do not run afoul of the FTC.
Affiliate Links – You can sign up to be an affiliate and sell many different types of products. The nice thing about this is that someone else takes care of sales and fulfillment.
USEFUL EMAIL NEWSLETTER MARKETING TOPICS AND IDEAS
Tips & Tricks – These kinds of email are fun and informative. Usually I send something practical and right to the point, rather than giving long descriptions.
Top 10 Lists – Perfect for generating ideas (you can tell if I ran out of good ideas – I always start with 10 as a goal but sometimes can only do 7 or 8!)
Tools To Help Your Customers – It is always good to send information about tools that you readers can use, whether or not you get paid for suggesting them.
How To Dos – These would be more detailed descriptions of how to accomplish something in your industry.
CURRENT EVENT EMAIL NEWSLETTER MARKETING TOPICS AND IDEAS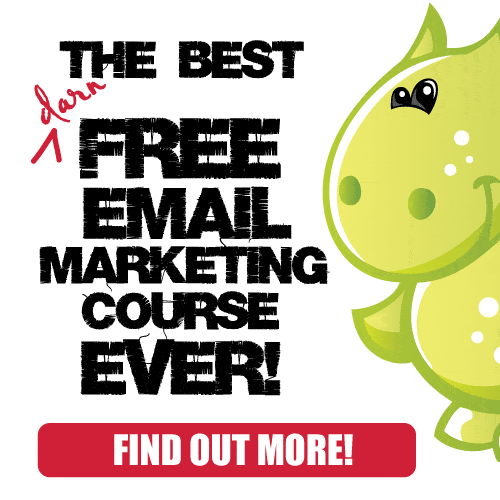 Hot Topic Industry Information – Tom Terwilliger who has a book about Achievement, did this WONDERFULLY the other day. He talked about how leadership was vital for saving the miners trapped in South America. A timely topic that was still related to his industry.
Statistics – EVERYONE likes statistics from time to time. This is my least favorite category BUT people really like to know that 500,000 million people are using Facebook or that 90% of husbands don't know what to get their wives for Christmas.
Answer Common FAQs – This is SO easy. You have probably answered hundreds of emails of people asking questions about your products or services. Copy and paste your answers right out of your email!
FUN EMAIL NEWSLETTER MARKETING TOPICS AND IDEAS
Video Posts – Video posts are still new enough to be novel. Make sure you do not try and embed a video in your email, just take a screen capture of your video playing and link to the YouTube.com video!
Funny Stories – I am not very funny so this is not my category BUT humans like funny things so if you can find a funny story, video or idea, that might be a great way to go!
COMPANY FOCUSED EMAIL NEWSLETTER MARKETING TOPICS AND IDEAS
Client Testimonials – Satisfied client testimonials is a great way to generate new sales. Just make sure you do not fill your newsletter with self-serving propaganda.
Case Studies – Case studies are a GREAT way to prompt people to want to learn more about your product or service. If you can pair a case study with a neat video of that customer speaking, even better!
Polls (Survey Monkey) – You can use a free service to ask questions of your email newsletter list. We recommend the free www.SurveyMonkey.com service.