It is easy to get taken by social media snake oil. We all want to find the "easy button" for getting our Facebook and Twitter done and out the door, but sadly I have found that most things I or my clients try tends to be little more than pouring money down the drain.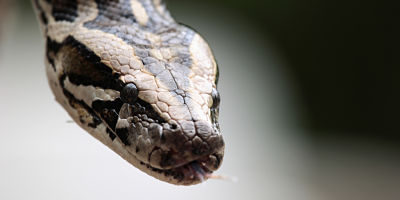 So what IS social media snake oil? It is the promise that if you add your name to a list you will get 1,000 followers or pay $49.95 you will get more business page fans. It is the promise that setting up a million accounts will get you a million customers.
I have the unhappy prospect of telling you that there is no real easy solution to social media success. The best things that I have found to work are just plain boring and involve working every day towards a focused goal. Sorry to be the one to have to tell you this!
Some of the recent Social Media Scams that we have seen:
Pay just $49.95 and we will get you 500 Facebook Business Page Followers in two weeks – We had a client who decided that slow and steady was not so fulfilling and he decided to try this out and see if he could get a "jump start" on his "likes" by buying them. Well, he has about 100 new people over the two week period so they SURELY didn't hit the mark they promised. AND when we look at who they are, every one of them is a made up person. There is no information at all about them except for a stock photography picture and their sex. I am VERY sad that this one didn't work as I would have liked to have more people on my business page too!
Set up 1,000 Facebook Accounts with the push of a button – You may see where this one is going, I am sure that the people selling the "get 500 fans" service have done something like this. From a small business point of view there is ABSOLUTELY no benefit to you to have 1,000 dummy Facebook accounts. You cannot possibly post on them and people are not fooled by seeing these hooked to your business.
Join this list and get 10,000 Twitter Followers in a week – Twitter has very strict rules about the ratios you must maintain to increase your followers. The chances that you could get 10,000 followers in a week are slim. Additionally, what they typically do is put you on a list that then gets sent out to other schmucks who are supposed to send it out to….well you get the picture. Ponzi schemes only work for the people at the top, never the people who buy them.
Join this list and get 10,000 Twitter Followers in a week PART 2 – Another way that you get scammed by Twitter meanies is that they get you followers by autoposting to your account frequently. Anyone who has been on Twitter lately has seen the "I got 10,000 Twitter Followers by using… I was horrified when I signed up for one of these and they started spamming my account. We always check out these things BEFORE we sign up our clients for them!!!!
Find out who has been searching for you on Facebook Apps – There are A LOT of apps on Facebook that do nothing more than propagate themselves and some are even spreading viruses. Be very careful about using an app that requires you to sign up or give authorization before seeing what you are doing. I have seen numerous friends fall for this one recently and then feel bad because they are spamming their Facebook friends.
In general you can look at online hype with the same jaundiced eye you would use if someone walked up to you in the street and said they could get you 1,000 business cards to put in your rolodex. Do you think that there would be any benefit to having those cards? Especially if you had to pay for them!
From our work with our accounts and client accounts, the best way to use social media for business is to be honest and thoughtful, doing things the way that the terms of service require and staying inside the lines. By doing this we are growing our client accounts daily and have had great success from ALL sorts of places.