I spend A LOT of time trying to explain small business websites versus wordpress blogs to people. There are some major differences that matter to your web success so here is the difference for the final time!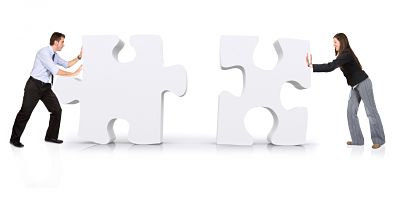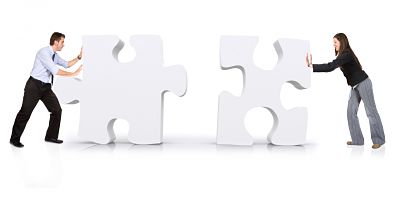 I have been involved in making websites and blogs for over a decade now and have watched the progression from pure HTML sites to Flash to database driven sites. I have seen SEO (search engine optimization) change over the years also. When we started, a website was basically a fancy brochure with lots of obscure copy about solutions driven results and client acquisition matrix. In fact we used to play buzzword bingo the terms were so ludicrous.
Fast forward ten years and the internet has changed. Putting up a website with your brochure on it only works AFTER someone has made a buying decision and is researching your company. While they are searching they want Information – information with a capital I! They also want to be able to do a search on Google or Bing or Yahoo and find knowledge, not your sales pitch but active information about the topic that they are researching which you may know the answers to.
I have to tell you, about 4 years ago I thought blogs were silly! Who wants to talk about what they ate for breakfast or how many times they put the dog out (some of the same arguments people give me about Twitter, but that is different post on this same theme). Today I cannot see why anyone would want a website unless they were doing a big ecommerce launch or had to have layers of security because they dealt with people's confidential information.
So what are the main differences between websites and blogs?
Blogs have feeds, websites do not Part 1 – I got a voicemail from a client last night who had an urgent event she needed to post on her website. She is a new client and her blog is not set up yet so I had to tell her the bad news, if we put that info on her website, it could be four to six weeks before google comes back to spider that information…sigh. If we had a blog done for her, we could post that information and it would PUSH it out to the search engines today. Search engines are hungry to make the latest information available and so are glad to have new items every day.
Blogs have feeds, websites do not Part 2 –
Because blogs have a process to notify everyone when something is posted you can have an email sent out automatically by using Feedburner which is free and owned by google, you have the post automatically tell your Facebook page through Networked blogs, you can have Twitter post it automatically with TwitterFeed or Hootsuite. You can combine feeds from different places like we did on www.twitter.com/tweetinghomes, allowing all kinds of realtors to post their blog posts automatically.
Blogs have LOTS of content to index – Every time I write a post there is a chance it will make it to the front page of google. I have written over 200 posts about small business marketing, entrepreneur marketing, realtor marketing, time managements, website design and more. Each of those posts stands alone as something that google may be interested in ranking well.
Blogs have webpages too – I can guarantee you that some of my clients do not know that my small business marketing website Marketing Artfully is a blog. They saw a blog 3 or 4 years ago and do not know how far they have come. I have a contact us page, sales pages, product pages, policies and procedures pages, and events. Basically everything a website has along with about 200 mini sites built in because of the blog posts I have written.
Blog posts are easy to share – EVERY time I write a blog post I bookmark it. Bookmarking is pushing those buttons that say share or tell a friend which allow you send your post to Digg or Delicious or Propeller. These bookmarking sites rank REALLY well and drive actual traffic to your website. Adding them to the bottom of blog pages is super easy which brings me to…
Blogs are easy to use and update – Blogs look like MS Word on the back end. They have great content management tools like the Thesis Theme for WordPress which we use for all of our clients. They also have plugins and widgets that do almost anything you want. When I wanted a calendar for my site it took about 10 minutes to research the right one, upload it to my blog, activate it and start using it. No development time and no cost (we use Calender by Kieran O'shea). I have been in many marketing meetings with developers when we wanted to add something like that to a website. Just the time to do the specifications would have exceeded 10 minutes let alone the development time which could run to days or weeks with the associated costs.
Blogs do not all have to look boring BUT having bells and whistles costs more and can take more time for upkeep. I changed the Thesis Skin on this site to something snazzier than just a plain Thesis theme with cool graphics. While I am happy about the look, it added about 15 to 20 minutes to the time it takes to write blog posts because of the special formatting of photos needed and how it is not just super easy peasy anymore. That having been said, if you absolutely want a custom look to your blog, it can be bought for a price!
Humans do not care or understand whether your site is website or a blog – I have a client (and friend) who I have worked with for YEARS. We talked a couple of times about building a blog but her husband had his heart set on a website. It is finally up, over 6 months later and has 5 pages which include a contact us page and an about us page…sigh. Your prospects DO NOT CARE what technology your website is built on. They care about 3 things only – do they like you, do they trust you, do you know what you are doing.
So there you have it, my best information about the difference between websites and blogs. I am sure some of you have different opinions that I do and would be happy to publish them in the comments if you want to let me know. If you are a small business owner who would like to learn more about getting a blog for your business, please email me at support (at) marketingartfully.com and I will have someone give you a jingle!
There are links in this article to free small business marketing tools as well as affiliate links. If you would like to avoid my getting paid for referring you to them, please type the website addresses in your browser bar manually.