Content creation is hard, even for prolific writers. We have a number of clients who are fully capable of producing their own content, but who do not put fingers to keyboard consistently enough to make a large or consistent body of work.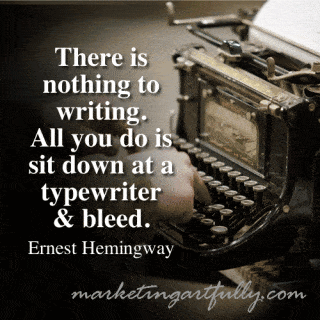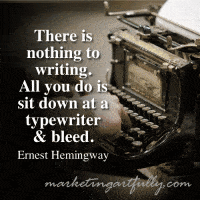 Writing everyday or even every few days is hard and the proliferation of content sites out there (like iWriter or Unique Article Wizard) offering blog posts and articles for just a few pennies is a siren song to those of us who need to generate great content day after day.
So what is "Content"?
Content is blog posts, news articles, press releases and website copy. It is the words on the page that people read. There are many aspects of content, but we are going to touch on a few and mostly talk about ESL (English as a second language) troubles.
First off let's talk about quality of your content. Gone are the days when you could write a mediocre piece and "spin" it a thousand different ways for posting on a gagillion websites. Google got wise to that tactic and now demands original content. Additionally, the amount of information out there is staggering and if your piece is not good or great, there is little chance anyone will be gullible enough to read it.
I also have a theory that the journalists, ousted from traditional media are now playing in non-news spaces and their words are understandably superior to mere mortals like marketing peeps, grinding out great posts day after day…just a theory though!
Secondly, content has to serve a purpose. Most of my posts are not time sensitive in the manner that news is (with the exception of Superbowl Ads). I do not have to scramble to combine the excitement of another marketing post with say the Summer Olympics or a star's latest debacle. My posts are informative and tell you how to do some aspect of marketing.
Occasionally they are salsey, highlighting a product and then offering that product for sale. I read some blogs that are ALL sales and there are very few that hold my attention for long, so this one is for only occasional use here. You can figure out a nice mix of information and sales relatively easily if you try.
ESL (English as a second language) Problems
So today, my husband and I were taking out fish for dinner and he asked what the name of my catfish was, and I said "Claude". He was shocked that I would have a friend for dinner so I said that it was actually "Clod" and he asked, why not "clawed"….and this post was born!
Beside the fact that my family is a little weird, that exchange shows how convoluted the english language is! One of them is a proper name, one a noun and one a verb and one a past tense, past participle of the word claw (I had to look that one up!)
Now don't get me wrong, I play fast and loose with the English language, using anyways incorrectly a lot and making up words like gagillion, but primarily my English is filled with correctly used Americanisms that Google can recognize. Additionally, I grew up in Northwestern Pennsylvania, home of colloquialisms like "redd up the bed" or "I seen him do it" which are not grammatically correct, but which are in fact a form of American English.
Now, I have tried to use writing services in the past which use ESL workers (non-American people) who are willing to churn out content at a surprisingly low costs. The problem I have is two fold:
You get what you pay for – most of the articles have MANY gramatical problems and some are downright incomprehensible!
It takes me longer to fix them than to write them from scratch or have an English speaking writer who requires few changes
Google can tell if you are using ESL writers (they are smart that way)
Okay, I know my issues were three-fold not two-fold, but one more came up and I just wanted to see if you are paying attention. Using an overseas service means that you are generally getting product from a writer who learned English as a second language and who in all probability, doesn't have the breadth of knowledge that someone in America does about American English. Sometimes, in fact, their English is TOO correct and doesn't sound like American at all!
So…what is this all about? I have people offer to post a guest post on my blog every day (sometimes twice a day). Originally, I thought that it would be a GREAT idea, superb content and I didn't have to write so much. Two problems, I am ACTUALLY a writer so they generally don't have the flair for the inane and snarky that I do AND most of them just ordered an article, and sent it to me unread. Sigh. I could do that myself if I was so inclined!!!
Long story short (too late I know!), if you are going to have content on your site, please make sure it was written in American English AND if you are going to submit a guest post article, PLEASE make sure it is FABULOUS!
PS – I had a young man submit one yesterday that was GREAT!!! You will see that one in the next few days…:)
PSS – There are some AMAZING sites with generally guest post writers (Mashable and Social Media Examiner come to mind), these are the caliber of writers that the world needs more of!
PPSS – We use American writers for our clients' blog posts for this exact reason
PPSSS – If you are a frequent reader, you know I am from the rust belt of PA and am unabashedly unashamed of being a proponent of Buy American and supporting US workers (even if it costs a little bit more).
(Visited 154 times, 1 visits today)