If you are looking for Tampa Bay and Clearwater local internet marketing, you can not do better than Personalized Marketing! Helping you understand and utilize website and blog design, social media marketing, video marketing or email communications for your business.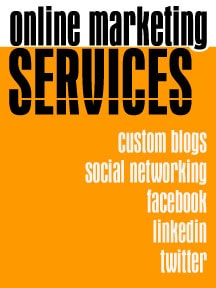 Stacy Hansen is really taking the internet marketing marketing world by storm and her clients are the ones benefiting from it! So what kinds of services does Stacy offer and why should you consider adding them to your business whether you hire Stacy or not!
Website and blog design – Stacy works with us to help get your blog off of the ground the RIGHT WAY!
Social media and networking – Facebook and Twitter are great ways to market your business and your blog! She will help you market goods and services through these powerful marketing medium.
YouTube Videos – Video marketing is one of the emerging forms of marketing and you can get your business on the cutting edge and take over market share!
Email Marketing – When you maintain regular contact with your client via email your sales and leads WILL increase!
Improving your business leads and sales with a blog, video marketing or email campaigns can make all the difference in your business' success, especially in this more challenging business climate. I cannot say it enough, market share you gain now will not go away when the market turns again!
If you would like to find out more about your Clearwater local internet marketing options for the Tampa Bay, Marketing Artfully works closely with Personalized Marketing to provide the highest quality internet marketing solutions for your business!
Stacy Hansen
Personalized Marketing
http://personalizedmarketingcorp.com
727-505-5384