There is a big social media marketing tools controversy in my world, Buffer versus Hootsuite. My marketing besty swears by Hootsuite and is a true power user who has been a fan for years. I on the other hand love the Buffer and have a few other friends who swear by it. But who is right?
Here is a video showing the "back ends of each and why I like/hate them!"
So for the skinny, here is my take on each of these social media marketing tools!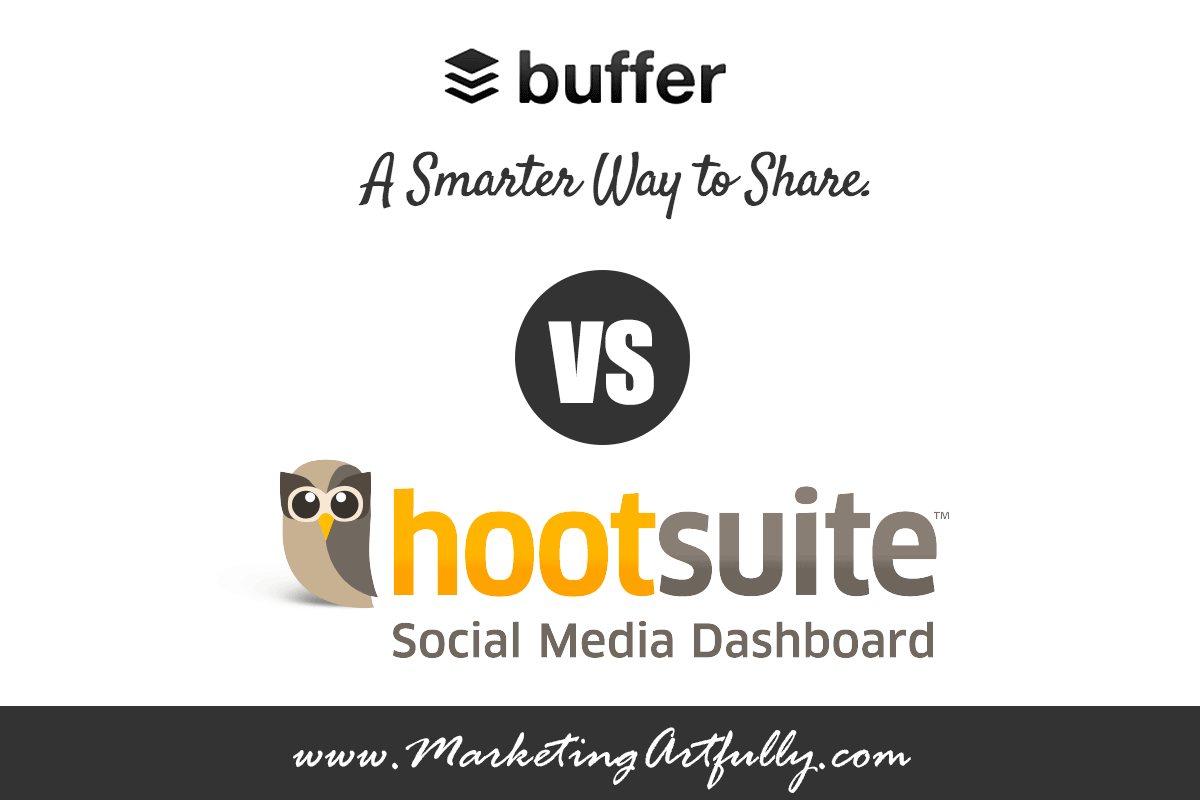 Both are very affordable (about $10 a month-ish for the paid versions). Both are very stable platforms that have been around a long time and are rarely down or mess up posting. That said, there are some real differences in how easy they are to use day-to-day for my work.
For the purposes of this post I am going to break down 4 areas, Scheduling, Reporting, RSS Feeds and Interactions.
Bufferapp is the one that I use for my own personal posting. I have used it off and on for about 2 years and am super happy with it!
Scheduling
Pro: I can schedule easily using my browser. The photo interface is not the greatest and sometimes it is hard to get the pictures to pull in, but in that case I just upload the photo directly from my desktop.
Pro: I can "shuffle" the posts after I have loaded them so I don't look like a giant spammer when I have 20 of my past blog articles going out all at once.
Pro: I can "scoot" each post around, up or down on a post by post level (I LOVE THIS ONE!)
Pro: I can set each different social network to post a different amount (so I can have Twitter post 3X a day and LinkedIn post 2X a day).
Overall, this is where Buffer cleans Hootsuite's clock!
Reporting
Pro: I don't have to set anything up, there is a tab for each of my social networks built right in.
Pro: It is pretty easy to scroll down and see what has been going on.
Con: They have a really lame-ish way of showing me what has been doing well, not a way to sort the posts from the most popular to the least popular.
RSS Feeds
Pro: SO easy to get feeds into the system, just post the website and they pull it in.
Pro: I love that I can pull in feeds for each different account (this matches Gary Vaynerchuk's thoughts that each platform has a different type of need! Fun stuff for Facebook, serious for LinkedIn, etc.)
Pro: It is easy to post and modify them with my special characters, hashtags, etc.
Interactions
Con: Buffer is the huge loser here, they don't have any way to see who has commented on the posts. You will have to log into each social network to check and see if anyone is talking to you.
Scheduling
Pro: Super nice photo review and change feature.
Con: Cannot "shuffle" posts at all (a huge downer for me).
Con: Cannot pick each network for how many times to post a day. The choice is global so I went with 2.
Reporting
Pro: Have a great sorting function so that you can see the most popular posts that you have shared.
Con: You have to request every single report that you want to track and would have to keep going back and forth to see each.
RSS Feeds
Con: You have to have a different tab for each feed/kind of feed instead of being able to associate them with the various social media networks.
Con: It is really kerfuffly to get the feeds in, you have to load them from the websites and frequently I am not able to accomplish it (like in the video)
Con: To have all the feeds I use in Buffer I would have a HUGE tab that would be really hard to review and manage.
Interactions
Pro: Well Hootsuite wins this one by default, Buffer doesn't have this functionality.
Pro: It works really well! It is easy to see who is talking to you and follow along with the conversations.
Overview
Based on all of this, you may wonder why I don't just use Bufferapp.com for all my work. Well, they have a very strange pricing structure. To accomplish what I need for my clients would cost almost $100 a month instead of the $10 that I pay for Hootsuite. One of the reasons I did not include this in my comparisons is that for most of you the 12 social networks you can add to Buffer will be more than enough. For me, the 12 is leaving out a bunch that I would like to add to my personal account but which are actually in my overflow for Hootsuite.
For most of you, I would recommend that you try Buffer and if you are super sad that you can't do it all in one place then move over to Hootsuite.
– – – –
Disclaimer, I have a paid account with both Bufferapp.com and Hootsuite.com. I use the Buffer account for my personal internet empire and the Hootsuite for my client work. The Hootsuite link is an affiliate link and I will get paid a little bit if decide to buy. Buffer does not have an affiliate program but I love them anyways.
– – – –
Marketing Strategy Workbook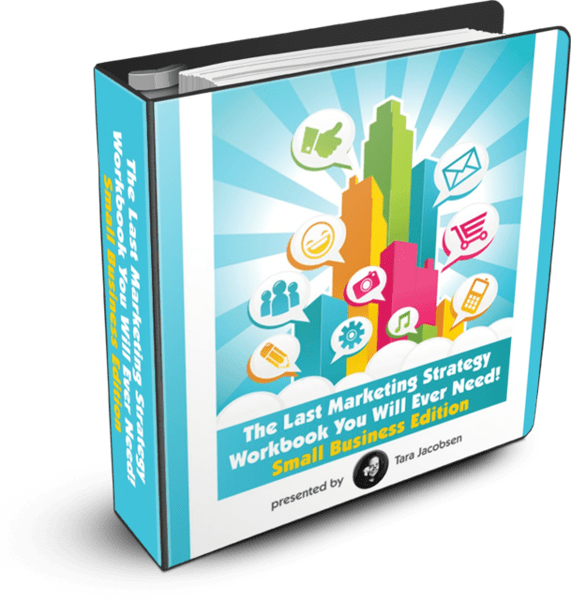 If you like this kind of thing and are looking for a comprehensive marketing solution written for smart business people, check out the Last Marketing Strategy Guide You Will Ever Need!
In it I break down all the aspects of having a fabulous business and an amazing marketing plan…but wait, that is not all, it doesn't end there! I will update you about the latest marketing tools and strategies you need to make more sales! find out more