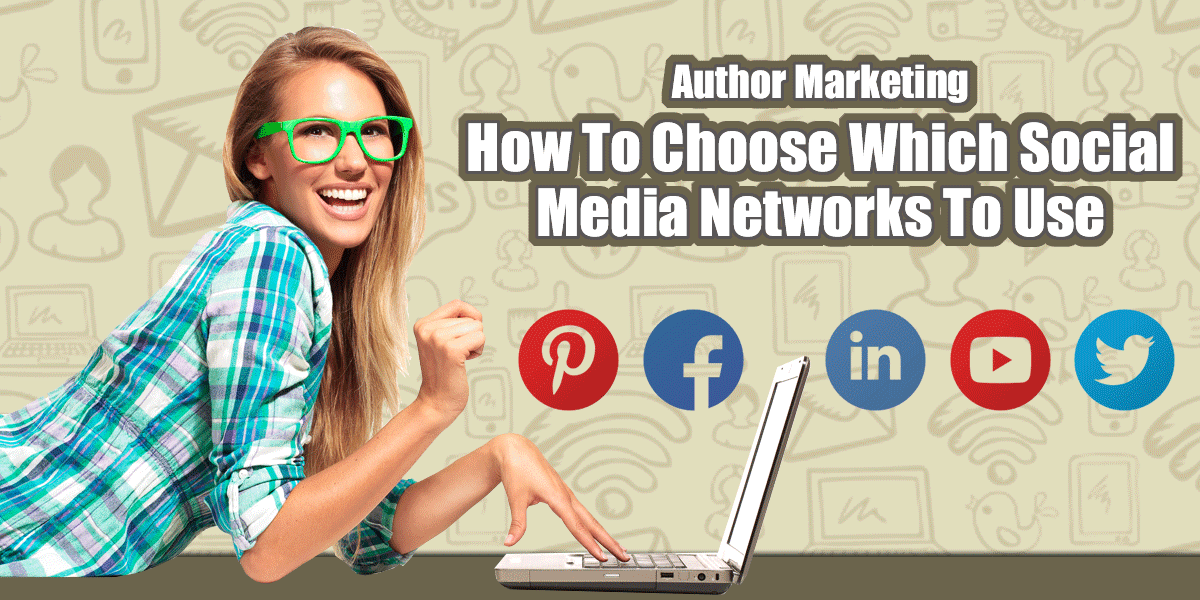 Authors today have much more opportunity and pressure than in the past.
Let's start with the good bits…years ago if you were not one of the "chosen ones" who editors deemed worthy to have a book, you were out of luck. Your dreams of being a successful author were dead in the water. Now-a-days if you are a writer you have lots of chances to write. You can have a blog, write books or even do writing for classes and courses. The gatekeepers are no longer the editors at big publishing houses, you can crown yourself an author just by writing.
The bad thing for traditionally and self published authors is that no one will be selling your books for you. Unless you are are at the very tip-top pinnacle of authors, no publishing house will be taking out full page ads in the New York Times, you need to get out there and sell your own books! Whether you are selling hard copy books in bookstores or ebooks on Amazon, the only thing that will move the needle is hustle and hard work.
Super Important Note
I KNOW this is a long post, but it may be the most important one you read in a while! Honing in on where the readers you serve are could save you hundreds of hours of work just flailing around getting no where.
This happened to me too! Because I am in marketing and social media I thought I had to have a big presence on all the networks, spending hours a week trying to find people to "circle" on Google Plus and getting no where fast. I keep trying to "crack" Facebook even though my readers probably were not there and was even writing articles on LinkedIn instead of my blog in hopes of getting some eyeballs.
Wasted time for me that I can never get back! Please don't let this happen to you, figure out where your readers are most likely to be hanging out and then focus all your energies on those marketing channels to the exclusion of all others!
What I Am Covering
Today we are going to talk about targeting your ideal customer and then on five of the social media networks that are important today. You may or may not agree with me on which ones I include, so if I miss your "favorite" like Instagram, please feel free to email me and I might swing back around and pop it in if it makes sense.
Targeting Your Perfect Customer
Facebook
LinkedIn
YouTube
Twitter
Pinterest
Targeting Your Perfect Customer
There is no point in doing anything else until you have completely considered this first step. You NEED to understand who your reader is before you can decide the best source of action for your marketing efforts on social media.
This cannot be too broad as it will keep your efforts at a truly sub-par level. Here are two examples of banners from Twitter. The first is mine and is targeting business women who want to know what their USP is. The second one is selling a romance novel and includes a quote from the protagonist male.

This could absolutely be the same reader. It could be a woman in her 40s who is starting a new business AND who likes to read romance novels. That said, the way that we would sell to her and the verbiage that would be used would be very different. Because social media is so visually driven, you need to make sure that you are using imagery that will attract the attention of your idea reader. While it doesn't have to repel your non-readers, they should instinctively not like it because it doesn't appeal to them.

Here is one more example. Can you tell who the target readers are? In the first picture the target readers is young (probably a man) and is in business or considering starting in business. It is taken from a post about Music, Drugs and How to See Opportunity Like Jay-Z. The second one is more whimsical and inspiring. It doesn't scream "romance love" but would definitely fall more on the touchy-feely woman side than the hard hitting rapper and gangster side.
A Fiction Versus Non Fiction Sidenote
Okay let's take one second and get the "fiction versus nonfiction" debate off the table right now. When you are targeting READERS, it doesn't matter YOUR genre, it matters THEIR needs. The methods of marketing don't change, simply the manner that you use to attract them changes. Also the places that you are "fishing" might change. For example, I wouldn't spend too much time selling Jay Z's book, Empire State of Mind, on Pinterest to the ladies there. Nor would I spend any time trying to sell the latest creepy horror work from Hugh Howey on LinkedIn.
Knowing your reader takes away all the "fiction versus nonfiction" debate and puts it back in the hands of the reader and what they like!
If you need to brush up on your target reader, please check out my marketing mini-course, Targeting Your Perfect Customer
Facebook Marketing
Facebook is ubiquitous. It is true that everyone is there, from your Mom to your high school gym teacher and the boyfriend you broke up with in 2001. That said, everyone is not your readers and you need to make sure you and Facebook are a good match to sell your books.
First off, Facebook is about entertainment more than selling. No one pops onto Facebook and thinks, "I hope the ads are good today or that that author I follow will spam me with another sales message about her book". If you are going to use Facebook for marketing, you need to make a commitment to having GREAT content that will be the dreaded FB algorithms and get your message seen.
You might want to start a group that talks about your genre of writing and include your works from time to time. If you interesting in real life, showing behind-the-scenes pictures or videos of your work, your writing process or research could be a great way to get reader engagement and sales.
I don't think that Facebook is a "fiction-versus-nonfiction" thing, I think it is a "fun and helpful" versus "learning something" thing. It is much more likely that you will sell books about civil war relics or historical fiction than you will a hard core guide to how to program in Python.
Facebooks Readers : Looking for fun, B2C Consumer based, want interesting tidbits to "share" with their friends NOT just a banner ad for your book


LinkedIn Marketing

LinkedIn is for business (and business people). It is also communication heavy and you have to commit to being a member of the community and not just posting spam "buy my book" types of posts.
First off, the best part about LinkedIn is the ability to put your books and author bio in your description. This is a great way to establish credibility as an author. Additionally, if you are writing about more serious topics, you might find that LinkedIn is a great place for cultivating readers.
You will want join groups that have an interest in your topic. Say you write Techno Thrillers based on advanced space travel, the "HORIZON 2020" Framework Programme for Research & Innovation [Official Group] might be a place to find readers. With over 4,500 active members there might have some readers who like space talk AND read books. But is not just enough to join, you need to comment on ongoing topics and really be a member of the group, not just plopping in a book link every week or so.
LinkedIn Readers : Business oriented, B2B based, want to get knowledge or grow connections that could lead to business in the future
YouTube Marketing

Now you may not think of YouTube as a social network but I do! People can "subscribe" to my channel and get notified anytime I post a public video. They can comment and like my videos too…sounds an awful lot like Facebook right?
First off, YouTube is about content, not video quality. Do not get hung up thinking that your YouTube videos need to be some kind of Martin Scorsese epic. In fact they are better if they are not slick and over produced. Think about it, most authors and business owners think, "I should make a commercial quality video" while most readers and consumers spend all their time fast forwarding every commercial on the TV. Just make sure that your videos are okay quality with GREAT content and you can make better ones as you go!
Yes you should do book trailers if you have the skills, but more so you should be showing behind the scenes into your authors life. Show how you research your books, talk about your writing process and content or character development. Make "How To" videos showing "how to get a man in 30 days" for a love coach or "how to escape from a locked room" for a mystery writer.
YouTube Readers : Come from all walks of life, it is your job to make content your readers will like, want to be entertained or know how to do something, aren't really looking for books (they like videos) so your content has to be GREAT!
Twitter Marketing

Twitter is super neat and an underused social network for nonfiction authors (fiction authors are spamming the hell out of it, although I am not sure how effective that tactic is!)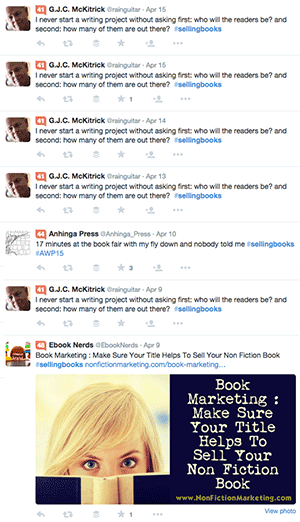 First off, Twitter is about fast and easy content. I would not post a book link on Twitter without a picture, a hashtag and a link to purchase and neither should you! Here you can see how a picture post jumps off the page and makes a real difference in how much interaction it will get in a sea of posts.
Because Twitter is so fast, you need to post great content and your sales messages frequently. I post up to 12 times a day (I use MeetEdgar.com to schedule and have used Bufferapp.com in the past).
Tip, Twitter is not just a way to get people to Facebook. Consider that "real" readers on Twitter would rather find out about your books on Amazon or your website than just to "Friend you on Facebook". Don't waste your web link in your profile by trying to move readers off of Twitter and on to Facebook.
Twitter Peeps : Are more action driven, they are reading small little posts to see what they are interested in, use hashtags to find their chosen content and are much more likely to "follow" you if you have a completely filled out, subject targeted account.
Pinterest Marketing

Let's get this out of the way right up front, chicks are on Pinterest. Yes, there are random dudes, but it would behoove you to just assume a woman will be reading your post, sharing your book or "hearting" your pin.
Here are some ways that you can increase your "sharability". The first picture is an article about Dean Koontz's philanthropy, the second a way to make crafts for a young adult Harry Potter party and the last a compilation of great romance ebooks. What they all share is less about "selling, selling, selling" and more about providing something "pinnable" that can be saved for later.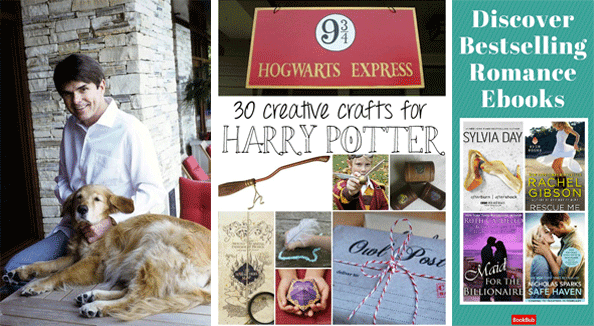 Now, that is not to say you can't pin the cover of your book with a link to Amazon. One of my most shared pins is the cover to "Real Estate Marketing To A Farm" on Amazon. Pinterest is at heart a shopping site, having been built with an ability to put prices in the post and now launching a "Buy Now" button functionality.
Pinterest Readers : Want amazing images that they can share and "save for later", do buy and the best part is Pins live forever unlike the other social sites where posts come and go in a matter hours or minutes.
Wrapup
Alrighty then, that was a lot of information to pack into one little post, but I hope that seeing it all in one place like that will help you decide where to spend your time marketing your book. For me it is on Twitter and Pinterest with a little YouTube thrown in, for you it may be Facebook and LinkedIn. There is no wrong way to do social media marketing for your book, except to be so broad and boring as to not appeal to anyone!
My suggestion is to choose one or two social networks, spend a half an hour or so a day building them up and creating amazing posts and then get back to writing! Social media should not take up all your time, but can be a great way to sell more books!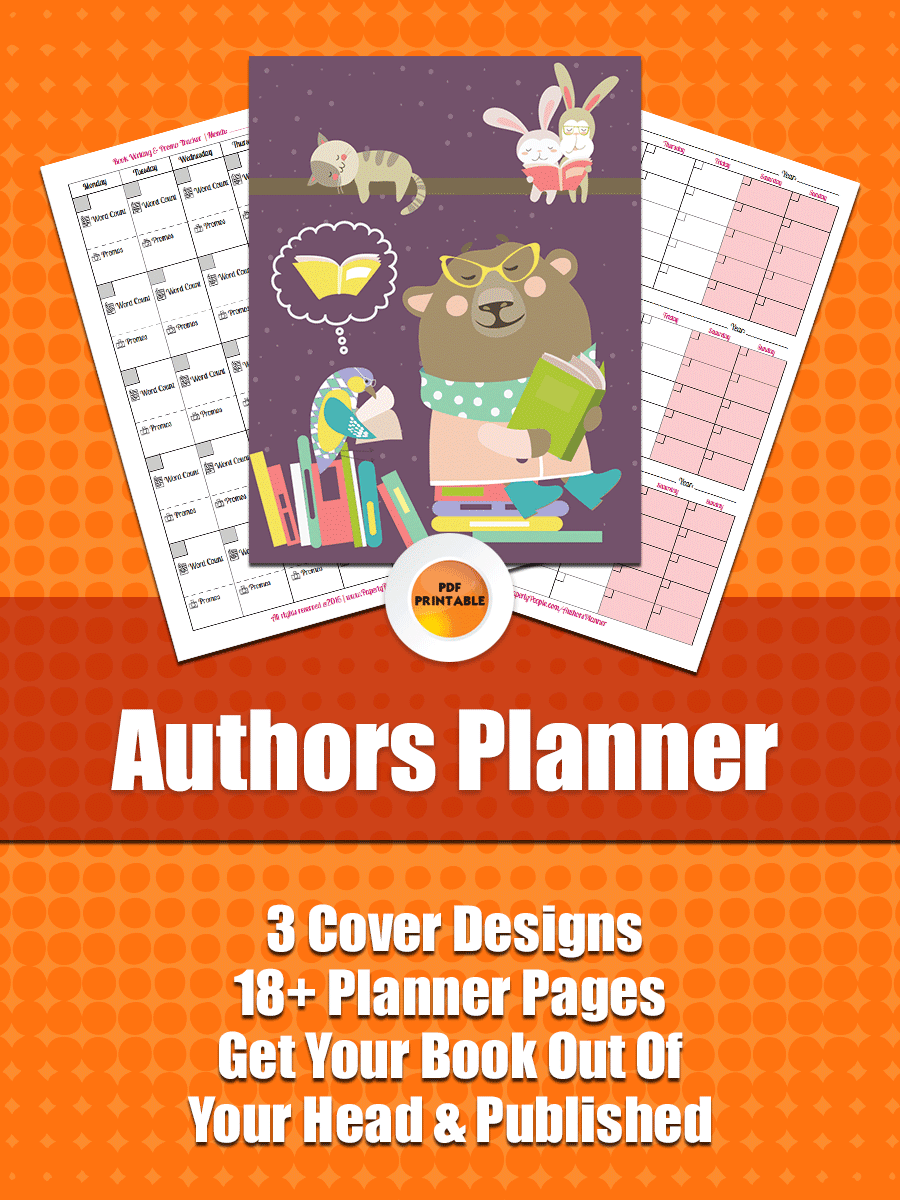 Authors Business Planner
This one is for book authors who want to get organized!
My goal is to make your life easier and keep you on track and working effectively. There are many pages in this planner and the intention is not that you will use every one, everyday.
Instead you should find a calendar that you like that lets you work effectively, and then pick and choose the forms that will help you get the job done!