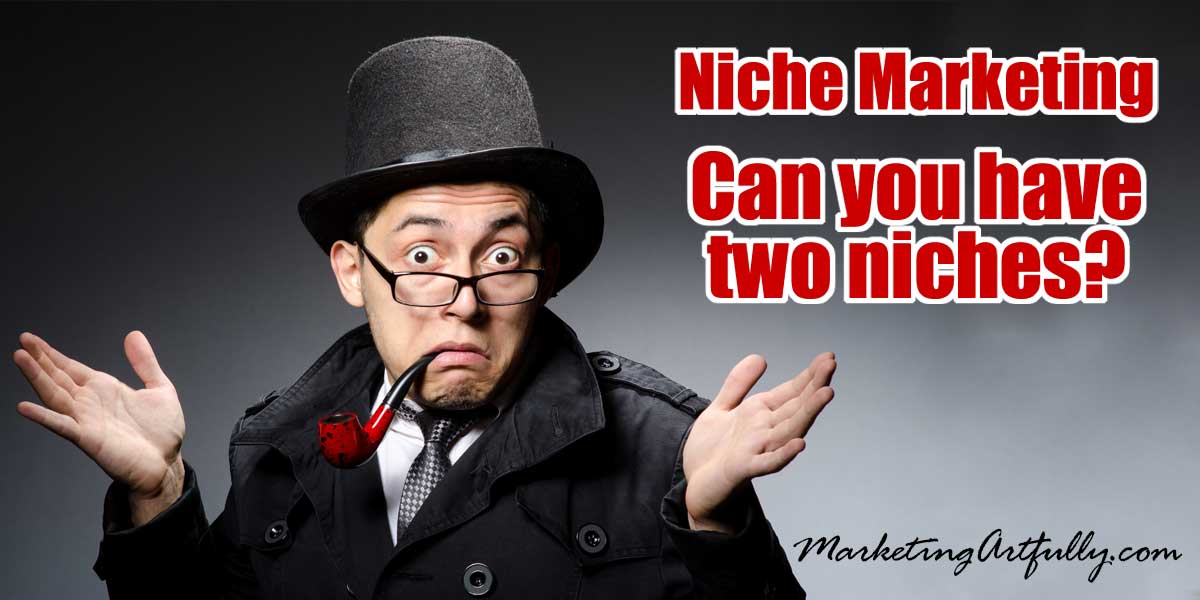 Niche marketing has changed over the years. Back in the day we were told we could have hundreds of niches with all different anonymous logins and build an empire that could span the online universe. Today though, with Google cracking down on spam sites and social needing a face to put to a name, is it possible to have two niche markets?
What is niche marketing exactly?
Before we get too far, let's talk about what a niche is exactly. Targeting a niche means that you picked a specific kind of people, places or things to focus on and serve. Here are some different kinds of niches:
Real estate
Walt Disney world travel
Organizing
First time homebuyers
Horror novels
Dog training
Internet marketing
Homemaking
When you are serving a niche you functionally take all of your ideas and make them useful to the people who are in your niche. I have a niche (or three) so I make sure that what I am doing is applicable and interesting to one of those groups of people. For example, this post is to help my entrepreneur peeps so it is more general and broad. If I was writing it for my Realtor niche, I would have all examples that pertained to Realtors only.
Benefits of having a niche
For me the biggest benefit of having a niche is that I can get into the "head space" of what I am doing. Another of my niches serves women who are into planning and organizing. When I am writing for them I use the pronoun "her and she" instead of trying to keep it gender neutral. Additionally I use pictures of women and images that would appeal to females more specifically.
As you can see from the picture for this post, I am "butching" it up a little for my general audience by having a man and darker colors.
Having a solid niche means that you do not have to think as hard for sure! If you are an author writing thriller novels, you can eliminate trying to appeal to anyone who loves romance or fairy tales. You can focus directly on action oriented sales messages and use images that are active and interesting.
SEO for your niche
Aside from the thinking benefits is a very tangible reason to choose a niche, SEO or Search Engine Optimization. Writing a general post like this about "niche marketing" is much harder to rank well on Google for than it would be if I were to write a post about "Niche Marketing For Authors". Digging into the data a bit, this is the competition for each of those keywords:
Niche Marketing – 535,000 competing sites
Niche Marketing for Realtors – 2,910 competing sites
That is a HUGE difference in how hard it will be to get your website ranked on the first page of Google for that search term!
Now, it is important to know that the number of people looking for each term is different also. There are 1,900 searches per month for niche marketing and not an appreciable number of searches for the niche Realtor term. That said, if someone IS searching for the more specific term, they will be a much better fit for your business than if they are just flailing around searching generally!
What is your goal for having multiple niches
I have to say that my goal for having multiple niches is boredom. I have tried to be a good marketer over the years and focus on serving just one kind of people, but I get bored. My ideas dry up and I lose the passion for my business.
But this has meant that I, A) have to work harder to produce content for all my little niches and B) may not be as supremely successful as I would be if I could just pick one and pound away at it for years at a time.
If you are reading this post I have to think that you are looking for justification for why having multiple niches is a good idea. I am not sure it is, unless it is just how you are. In a perfect world I could be happy serving just one group fully, but I can't, so I stopped beating myself up and just doubled down to work harder!
There is a school of thought that having multiple niches that are complimentary will help somehow increase the overall experience for your brand, but I honestly think that is a just a justification for wanting to be varied and different. If you are going to go after multiple niches, own it and don't apologize, just know that life will be a little harder!
Drawbacks to multiple niches
There are myriad drawbacks to having multiple niches and I hit them all from time to time. Here are some of the main ones that I have noticed:
It is more work (I can't say this enough!) you will have to work exponentially harder for each niche. While there are some small economies of scale, having three blogs means having three sets of social networks and three email lists. There is no way around it!
You will need to be super organized and diligent. While having multiple niches seems like an ADD addict's best idea, the truth is that you will have to be even more organized than you ever thought possible and track everything. If you don't you will get all wonky and do nothing well.
You may have to do similar things multiple times. For example, I DO have a niche marketing for Realtors post and will be writing one for my authors too!
Last but not least, there really is something bad about being a jack of all trades and master of none. As a multiple niche marketer you cannot go as deep as you might like into any one or other of your niches.
So there you have it…my take on whether or not you can have two niches. I do (three actually) and am much happier and more productive when I embrace my diversity and make plans for each. That said, it does take hard work and dedication!
Note: The last thing I wanted to mention but which did not seem to fit nicely into any of my category buckets was the benefits of creating products for multiple niches. It is neat when I can take a theme and develop it across all of them and really explore one topic deeply!
ADDITIONAL NICHE RESOURCES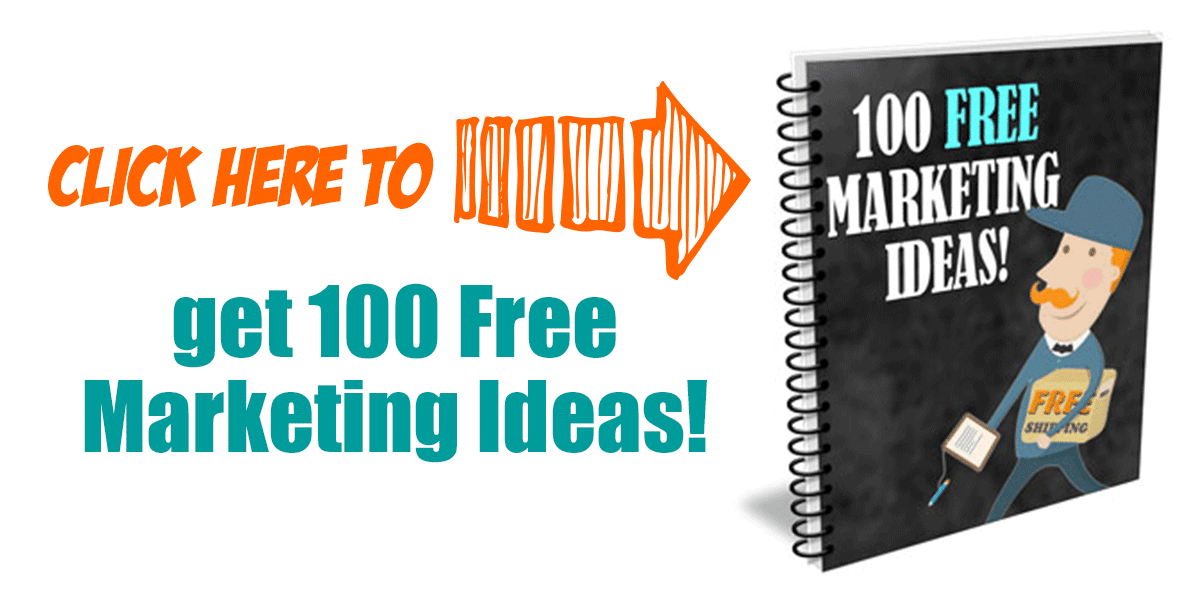 (Visited 789 times, 6 visits today)