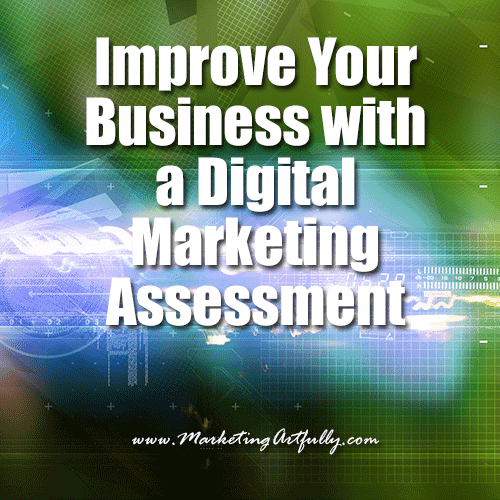 So, you know that I don't have too many guest posts here but every once in a while I get someone who thinks like we do and who might be able to point things out a little different way! There are some really good thoughts here for when choosing a digital marketing agency and I thought Cameron did a great job of spelling them out….Tara
This post is courtesy of Cameron Madill, CEO of PixelSpoke.com. Located in Portland, Oregon, PixelSpoke is a website design firm specializing in website redesigns and digital marketing programs.
Digital marketing is easy. You just build a website for your business, get some social media accounts started and go from there – right? Unfortunately, many business owners start with this approach, only to find that the leads they gain are crummy and the ROIs are equally bleak. Before overhauling your online presence or starting one for your business, consider consulting with a digital marketing agency and conducting an assessment. A digital marketing assessment takes a look at your current efforts and business goals to evaluate your strengths, weaknesses and the competitive landscape.
Why a Digital Marketing Assessment
Businesses usually encounter digital marketing struggles when they don't reach out to the right audience. Or they reach out to the right audience but send the wrong messages. When you have a digital marketing company perform an assessment, you learn:
Which online arenas appeal most to your target audience (the highest-quality leads).
The messages that appeal to target consumers.
How your marketing efforts can add value to the lives of your target consumers.
How to stand out against the competition.
Digital Marketing Assessments: What to Expect
When a digital marketing agency first begins its assessment, it takes a look your company's maturity on the market, your active consumers' behaviors and the type of business you have (for example, B2B or B2C). It also examines the entities or people your consumers follow and evaluates your brand's presence. After collecting this initial data, the marketing agency can provide you with targeted measurements and suggestions to start fine-tuning your social media activities.
A Look at Your Target
After identifying your target customers, the marketing agency conducting the assessment takes the time to learn about what drives them to make purchasing decisions and interact online. By connecting your business objectives with the needs of your customers, you can properly customize the content on your website, email and social media efforts to get the best results. The biggest issue for your customers is often inconsistent messaging and never looking at your materials from the perspective of your customers. Customers are often unable to complete basic tasks or find basic information because of poor website organization or content that is full of jargon.
Branding
Branding relates to how recognizable your company's name and logo are, as well as the ideas associated with it. When you receive an assessment, you learn more about what consumers think about your brand as well as how consistently your different efforts (email, website and social media) are communicating your brand promise.
Analytics
It's common for businesses to get caught up in the numbers – the number of followers, the number of hits and so on. A marketing agency can show you which numbers really count. You'll learn how audience quality is more important than the number of followers your business has, as well as how to use demographic-related information to your advantage.
Email Marketing Strategies
In an age when spam is a four-letter word, email marketing is still a valuable digital marketing resource to nurture new prospects and engage existing customers. During your assessment, you'll learn how your subject lines, list creation methods and current marketing methods work for or against you. By learning the best targeted approaches for your email marketing efforts, you'll get your message out to individuals who want to hear from your business.
A digital marketing assessment can provide you with the foundation you need to deliver what your target audience seeks. When your prospective customers feel heard and valued, your marketing ROI will increase, and you'll spend less time nurturing mundane leads.
(Visited 1 times, 1 visits today)