Here are a few of the best iPhone and iPad apps that I found for doing web design and marketing. Now, I am not a techy girl, massive amounts of hardware that I lug around to the contrary so these are easy to use and do mostly one or two things REALLY well. I don't need complicated apps, just pop in and pop out for ease of use.
RGBColorPal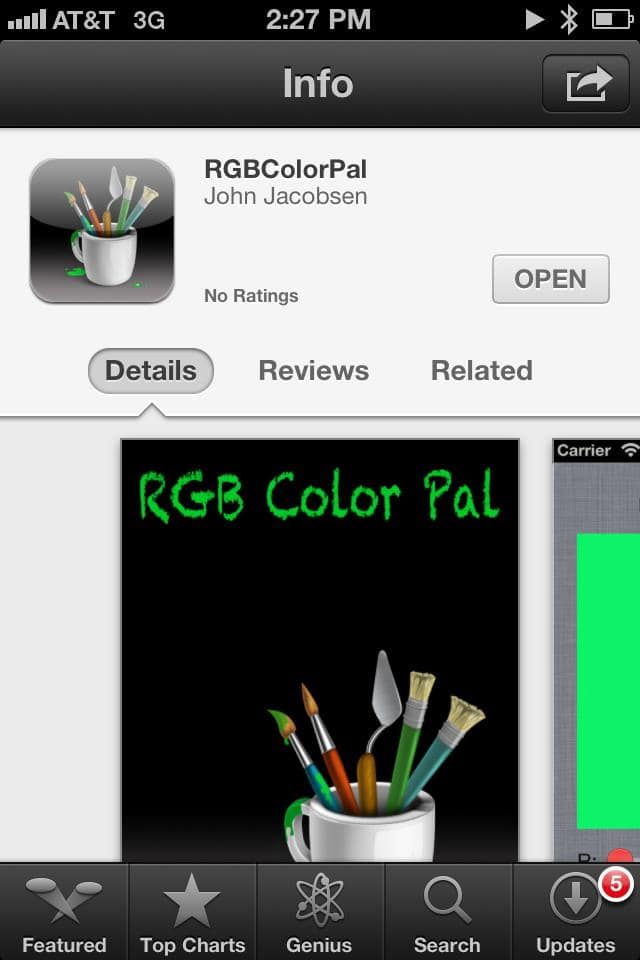 I love this app! One of the main reasons is it so perfect is that I helped to develop it for use in Web Design and Marketing. It was made by the FABULOUS John Jacobsen, app developer extraordinaire and my hubby! It does three things amazingly well and it is super easy to use.
The three different functions including;
1. Slider to pick RGB colors and gives the hexadecimal code for that color.
2. ALL the web safe colors in a long row so you can pick the best one AND
3. The best part, the HTML codes for making special characters! I use this often when crafting emails or Craigslist posts! It lets you make funny characters like ★'s, ☂'s and ☞'s!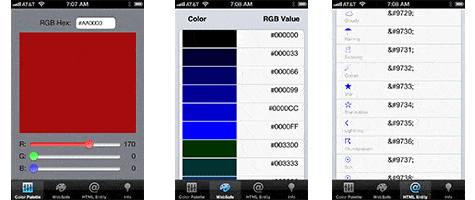 Cost: FREE
⇒download the RGBColorPal from iTunes
Doodlecast Pro
Okay, this is my GO TO app for making movies where I draw stuff. I KNOW that is not the technical term for it, but like I said, I am a great marketer but not a techy gal! Here is an example of these movies…
All I need to make these is my iPad, a stylus (it works with your finger but I have to have a pen-like tool to make it legible). It even picks up my voice without a microphone. If you wanted more professional outcomes you could absolutely record it without your voice and the do the voiceover on your computer using a big program like Camtasia. I am more of a "get lots of stuff out there" kind of marketer than a make one "perfect" video.
Cost: $2.99
⇒download Doodlecast Pro from iTunes
SoundCloud
This one is great for recording your voice or interviews and having an easy share option with Facebook, Foursquare, Twitter and Tumbler. My best tip is to set your phone down on a hard surface for recording. The first one I did was in my hand and BOY did it cause havoc with the sound. Additionally there is a download feature that would be great if you were doing podcasts with Soundcloud (great info in the link). Here is an example of a quicky recording I did to demo the Soundcloud.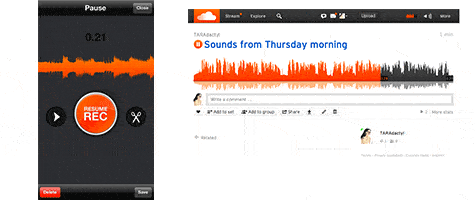 Cost: FREE
⇒download Soundcloud from iTunes
Additional Apps for Web Design and Marketing
I have some go-to apps that I use a lot for helping with my (or my client's marketing). Here are just a few others to consider.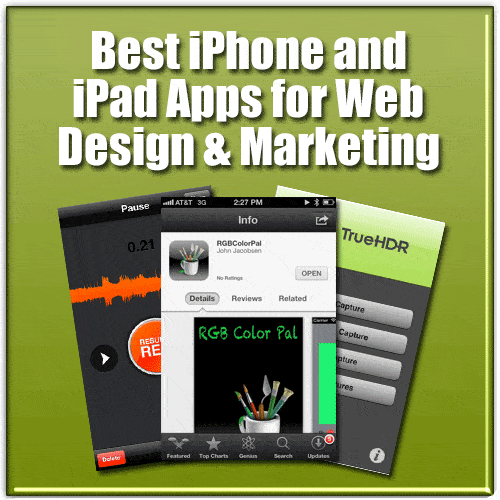 So, this is working list of the best iPhone and iPad apps for web design and marketing. Please let me know if you have any others you would like added by leaving a comment below (warning, I moderate my comments so spamming me with your links won't work!)