Small business marketing is not sexy (there I said it!) It is ALL about the grind and getting things done. Today we are going to talk about the grind and how the next two months can be the most productive ones that your business has seen!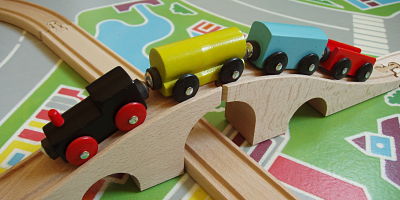 What Small Business Marketing Is
People are always amazed when I talk to them about small business marketing! They think we are going to be talking about Twitter and Facebook (the current darlings of the marketing scene) or about what their logo should look like. Well, for me it is all about:
What products do you have for sale and how are you going to get the word out about them?
What services do you offer and it is CRYSTAL clear to the people who you are selling to
Is it easy to buy something from you or are you being "cute" or just not clear
What is your sales funnel and how are you going to get people in the top of it?
How are you going to followup with those people once they have raised their hand (hardly anyone buys right off the bat)
What is your sales message and are you selling YOU or what THEY want?
I have to stop now because I could go on and on with problems that I see in small business marketing today! OH, one last one… Are you focusing on important things or are you obsessed about something that matters to you but will not get you more sales? Sigh. I see this all the time! A client REALLY wants to have tiny logos under his email signature but doesn't know how to write the code to make that happen but is still spending time worrying about it. I wanted to have a popup on one of my blogs and spent over 10 hours trying to get it to work (wish I could have that time back now!) Another client took over two months to figure out the name and right font for his logo (let's not even talk about how many colors and styles he looked at).
Whatever you are obsessing about, finessing until it is perfect, worrying over, STOP IT!
How To Finish The Year Strong
I see too many business owners this time of the year "winding down". They actually say, Halloween is coming like it is the start of the end. Don't get me started about the whole, shut down from Thanksgiving to New Year's model that many business owners have.
I have to tell you that I cannot afford that in my business and if you read my blog and like marketing, I have a feeling that you can't afford to take off two or three months a year either. I say three months because if you start stopping in November, it will take you well into January to get things going again.
So what can you do? Let's break it down!
1. You can be the one in your marketplace with a strong presence throughout the end of the year. If you blog, post more. If you network, network more. Phone calls, you get the picture! When everyone else goes away, this is your time to SHINE! Market share you take over now never goes away!
2. You can get all your "stuff" in order. My site went down yesterday and I had to do a quicky re-design and update BUT had that not happened, it would have been on the calendar to fix in November or December. I needed to get some SEO work done, but additionally, I needed to make sure that my products and services were easy to find and buy. On social media, you can get your lists in order, email you can start growing your list or segregating your list.
The best way to get on track with this is time block and set up systems for your marketing, lead generating and followup tasks so that they become second nature (writing blog posts has become like breathing to me, just happens).
3. Hire a coach. Seriously, I hired a coach for the last three months of the year and the insight and accountability that comes from having a third party look at your business and give you direction is invaluable. If you are thinking about hiring a coach, check out our small business marketing coaching options.
4. Develop new products or services. Don't get me wrong, I KNOW that there will be a slowdown for most businesses during the Thanksgiving week, and the week between Christmas and New Years (for all my retail readers – I KNOW this isn't your problem BUT use this info for your after the returns slowdown…:) During the time that you are slow, sit down and figure out what you can offer, write a sales letter for your current products that shows them in a new light, write those autoresponders you have been putting off. Using this time to create new products is SUPER VALUABLE and will serve you well in the new year!!

Want to finish the year strong?
I KNOW that having systems, written goals and action items are the only way you are going to succeed with your marketing efforts! If you are thinking about hiring a small business marketing coach to help, I work with a handful of business owners each month to get them on track and moving up to the next level. Check out our small business marketing coaching programs today!
(Visited 10 times, 1 visits today)