Fancy small business marketing ideas are FUN! They take time and money to develop and can yield big results or colossal failures.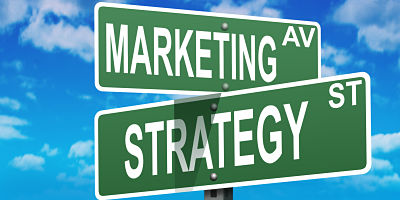 In yesterdays post, Easy Small Business Marketing Ideas, we talked about some basic, old school marketing ideas. Today's post is about OVER THE TOP, more expensive marketing ideas that could score you some great new customers.
Shooting for an unrealistic, non-attainable keyword over the years
If someone calls you from google and says they can get you to rank number one for a keyword, run! It is ONE keyword and you are betting all your money that you can make enough on that ONE keyword to grow your business. Instead, try to rank for a seemingly unattainable keyword. This could take years but would be SO worth the trouble.
In my case, I try and get the Marketing Artfully site to rank for "Entrepreneur Marketing", "Realtor Marketing" and "Small Business Marketing". I have been very successful with the two former and less so with the latter. There are 120 MILLION competing sites for Small Business Marketing and I have just been plugging away for the last three or four years throwing that term into blog post titles and my main site keywords. Low and behold, this month I noticed that I am number 27 (ie page 3)! Wow! I won't get many clicks from that BUT moving from page 3 to page 2 is an attainable goal, with page 1 just around the corner!!!
Doing Google Adwords, Stumble Upon Ads, Facebook Ads
This one can get you in A LOT of trouble fast. I have heard stories of people who racked up thousands of non-refundable click dollars overnight. If you are going to use these PPC (Pay Per Click) or paid marketing channels, you better plan on testing, watching, testing, changing your landing page, testing, watching, changing your ads, testing, well you get the picture. If you are going to try these, plan on weeks of training and constant vigilance to make sure that your efforts are yeilding the results you are looking for!
Just a word to the wise, make sure you are super good at organic BEFORE you do PPC. It will decrease the cost per click and help you get more impressions.
Social Media Marketing
Facebook, LinkedIn and Twitter are all the rage right now. When I offer to speak, this is the ONLY topic people are interested in hearing about! The media is throwing this around like it is the holy grail and saying you should be tweeting, posting and friending half of the day. Just yesterday someone on a forum I follow was talking about how he spent hours a day connecting with his LinkedIn peeps. My question to him is how many leads is he getting from that? Having these accounts is vital these days and we do offer social media marketing services, BUT it can be a big time drain for the small biz owner.
If you are happy doing it and getting results from it, keep it up. Just know that I spend about $500 a month in training to stay on top of the current trends and if it is not your core business, you could be paying someone to do it for you instead of spending your time tweeting!
Promotional Items
This is what most people think about when they think small business marketing. Pens, coozies, Tshirts and more can be given out with your phone number, website or ever QR bar codes. An idea we came up for a Tupperware client was to give away a plastic item with her info screen printed on it. This is a great way to associate your brand with your company's products. That having been said, make sure that they match! If you are a writer, bookmarks are a great idea. Selling cars or houses, a keychain is a great giveaway.
Barring it matching, make it SUPER functional. I got a glass cleaner cloth that hangs from my keychain from some company at a trade show. The buzz around that booth was incredible and I have it on my keychain to this day. The problem for me is that I couldn't tell you what the company is to save my life SO, make sure it matches you industry. This hand out would be good for optometrists, VisionWorks, or even eye surgeons to give to referring doctors. Don't forget your B2B and wholesale friends when you are making your selections! OH, we had a funny talk yesterday about how Star Title Partners of Clearwater and another title company out here in Colorado have great pens. If you find someone handing out a great pen, ask where they get it and order from there!!!
My favorite promotional items peeps are Sherrie Davis Kinkaid, of Graphic Odds and Ends, who does embroidery and screen printing and Brenda Kerr, of JB Image Promotions, who has all the current hot promotional items.
Make A Big Deal Out Of Small Marketing Pieces
Lori Crawford, upscale Trinity Real Estate maven, and I came up with a way to use Vistaprint's free and cheap postcards to make her look VERY classy. We used a notecard with her branding on it for a mailing piece and included a small postcard inside with return address postage for homeowners in her target geographic area to sign up for her mailing list. These pieces wound up looking like a million bucks and wowed the heck out of her farm!
Use Free Items To Tempt People To Your Email List
This may be one of the biggest, most convoluted items here. First find out what people want from you! Tina Kraft of It Works, was talking yesterday on Facebook about eating healthy snacks. WOW did it have a good response and so she is going to compile a list of 100 healthy snacks that she can trade people for their email address. She then has an oppportunity to set up a great auto-responder series selling her services and to send them monthly marketing newsletters. The lifetime value of that customer could be a really big deal, for the price of free pdf!
Well, there you have it, Fancy Small Business Marketing Ideas. I would pick one of these, master it and then add another one. Trying implement more than one of these at a time will dilute your focus and reduce the effectiveness of them all!