Today's post is about how to get more blog bits. I am on a roll to do 31 posts in 31 days if that gives you any hints!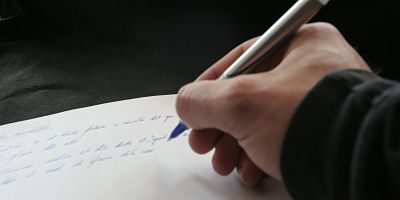 So you have a blog and are ready for the flood of traffic that is inevitably going to beat down your internet door…right? Most people with a blog do not have a plan to post regularly, do not have a plan on what to post and get discouraged because they do not get many comments. Well, I have had a blog for quite a while now and can tell you that when you start out, no one comes. Then a trickle, then more and more until it does become fun to post because you know that people are reading.
Seth Godin wrote a book called "The Dip", in which he talks about what it takes to find success and how you need to know ALL endeavors have a big dip in the road to success. His great example is a really tough kind of chemistry pre-med doctors have to take, most students fail that class and quit there. Seth's thinking is that if you are not going to do EVERYTHING possible to get through that class, why even start medical school. Blogs are like that too.
You start off all happy and worried about what it looks like. You get your buttons in the right place and may even post a couple of times. BUT then life and work get in the way. You are thinking you will post weekly and wind up posting monthly or even further apart. You get worried that you haven't posted enough and throw up something just to get the monkey off your back.
Post Often
I mean post at least twice a week if not more. I KNOW, you are not good at writing, do not know what to write about and worry that no one is reading them, BUT until you get a good number of posts under your belt you will not get better.
Set a schedule and keep it. I pledged to write 31 posts in 31 days so I WILL write a post today, one tomorrow and one the day after. Unless I break all my fingers, there is no reason why I cannot get them done. Generally I post at least two to three times a week.
Write About All Different Kinds Of Things
Last month I had traffic from search engines on 806 different keywords. 708 of those had only one hit. This is called the long tail of search. Chris Anderson wrote "The Long Tail" years ago, in which he discussed the fact that most of Amazon's sales come from books that only sell one copy per month. This translates to the fact that I could never imagine when I am writing posts that people would search for "are email newsletters good for business in 2010" BUT since I have written about email newsletters and business a lot, google served up my site as something that might interest them.
Learn To Do Keyword Marketing
Write your post and then figure out what good keywords are for the topic you picked. I wrote a whole post about "How To Write A Blog Post That Will Rank In Google" that you can check out if you are interested in that kind of thing.
Bookmark Your Blog Posts
Make sure that you are submitting each post to Stumble Upon, Reddit, Digg, Delicious and Google Bookmarks at the least. This is a free way to get more traffic coming to your site to read your posts.
Add Your Posts To Facebook and Twitter
I get a lot of free traffic from these social media sites also. You may not believe it but I like Twitter even more than Facebook for getting the word out about what I have written! There are computers all over the internet who are searching Twitter to find great content and I make sure to give it to them.
Quite Worrying That No One Comments
I get between 2,000 and 3,000 hits a month and I only get about 10 real comments a month. Now I am sure that there are ways that I could train my gang to comment more (asking them to comment comes to mind) but I do not care if they comment! I care if I am getting more traffic to my site this month than last month AND that I am converting that traffic to sales. That is something to get worked up over, not that no one talks to you.
Make Your Blog About Something You Like
This one is huge for me! I work with all sorts of people who are looking for a hot niche. They want to know what will get them big money fast. Let me tell you, if you pick a niche you know nothing about you will struggle to write about that topic. If you pick something because it is popular, not only will it be hard to write about BUT you will have a lot of competition. Now, don't get me wrong, I write about marketing which is a HIGHLY competitive market BUT I LOVE IT! I can generate a post without having to do research. I can write a post in about 15 minutes if I have to. Liking your topic can make all the difference in your success.
If you are a small business owner who struggles to do their blogging, we can help! Check out our small business marketing services page for more information.