Small business marketing logo design mistakes plague my business. Many small business owners think fancy trumps functional in logo design, much to their detriment!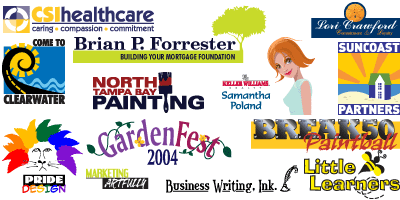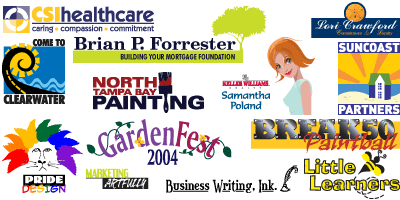 Many years ago, making logos was one of the major sources of income for my business. I have made hundreds of logos at this point and want to share some words of wisdom with any small business owners looking for a new or updated logo.
Small business logo design mistakes
First off, just because you can print in 4 colors affordably does not mean that your logo should contain every color of the rainbow. Do not forget, your logo has to look just as good in black and white as it does in full color. Our suggestion is to pick one or two colors that will represent your company and stick with those.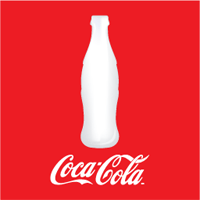 One color? Blasphemy! Until you think of coca cola who has turned red into their signature color or IBM who turned big blue into a household word in the nineties.
Some huge brands who use only two colors in their logo design include Walmart, Visa and McDonalds. These companies all know the power of having an easily recognizable color scheme and a bold font to associate with the corporate identity.
It baffles me that small business owners cannot see that fancy, gradient filled logos are the polar opposite of building a great brand.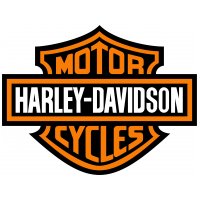 Second, should you use just words or should you add an icon to your logo. The Harley Davidson logo combines words with the shield shape to to provide an instantly recognizable symbol for hog riders everywhere. Oh yeah, and they have two colors!
Icons can become synonymous with the brand like the Nike Swoosh or the Apple, well apple. They can also stand in for the logo when they want to have a graphic depiction like the coca-cola bottle shape. Again, these are not super fancy and can easily be recreated on a golf shirt which is my main way of determining the efficacy of a logo design.
Now do not get me wrong, there are fancy logos like Starbucks mermaid logo which does have a lot of moving parts, but at the end of the day it is a two color vector shape that you can embroider on caps and tshirts.
Lastly, colors can make a huge difference in how your company is perceived. Healthcare providers tend to gravitate towards green, blue and red. Technology based companies are deep in the blue, black and gray hues and marketing companies tend to have up-to-date colors like acid green or bright orange.
So why wouldn't you want to be super different and set yourself apart from the crowd? Well, since most consumers make split second decisions about whether they want to find out more about working with your company, making your logo something way out or whacky could defeat your chances before you even get out of the starting gate.
Branding your company is a purely objective opportunity. Make sure you like the colors, icons and fonts that you use BUT do not make designing it a marathon. Remember that the best logos are clean, crisp and basic.
There you have it, my take on small business logo design mistakes. Luckily, I do not tend to design many logos anymore since I wind up looking like the bad guy for suggesting a clean, crisp design that is more functional than sexy. BUT, I still have to work with lots of logos for clients and I implore small business owners everywhere to take these logo design tips into consideration, no matter which designer you use!
Thanks to Brands of the World for the great graphic logos!