Blogging success can sometimes be hard to judge and having goals is vital to knowing whether you are doing well or just spinning your wheels.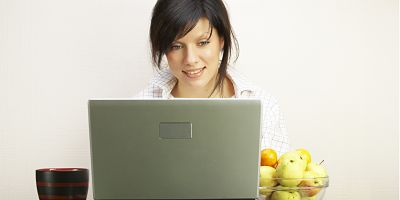 When you are blogging (or for that matter doing any marketing that takes time away from your real work), you MUST know what you are trying to accomplish. Here are sone of the results that you can measure to see if you are succeeding….
Blogging success indicators
Posting regularly – this is a biggie! I find that small business owners often want immediate results from their blogs. They feel that throwing up a couple of posts should bring a flood of visitors and traffic to their door. This is not going to happen. Blogging is a get rich slow kind of gig where you build up content and a following over time.
Getting readers – it would be lovely if you started writing and then people just magically found you. Well this part is going to take work also. Make sure that you list your web address on all of your outgoing emails, have links from your social media and association pages and tell everyone you know what great information you have on there. One of my best suggestions is to follow that up by bookmarking every post on places like Digg, Stumble Upon, Propeller and others. These give you back links and can generate real human traffic.
Make it easy for people to sign up and receive your blog posts automatically. I have never found anything as good as the free service Feedburner by Google for this. When you offer this to your readers, basically they are going to get an email or an update to their reader every time you post something. WOW!
KNOW what your readers want to hear about. When you get comments on your blog posts, make a note that that post sparked interest. Do a Survey Monkey to find out what is top of mind for your readers. Check your Google Analytics to see what keywords people are using to get to your site and write more about those topics!
Write about current topics of interest. You can go to the front page of Twitter and see topics are trending OR use search.google.com to search your industry and see what other people are finding interesting now.
So, after you do all this, HOW do you get more business from a blog? Well people buy my products almost every day from my blog, which they find because of my quality content and posting. SOOO that tells you e-commerce is a great thing to consider for your blog AND…
I wrote a post about My Top Ten Tips for How To Get Paid Speaking gigs. A woman named Maria Todd commented and I wrote back in the comment section to thank her. The next night I was at an event and woman had a golf shirt on with Ask Maria Todd embroidered on it! We talked for at least a half an hour on ways to generate more speaking engagements, what pricing models work and whether we are pro NSA or not. Now I am SURE that I will get at least a couple more speaking events from her suggestions which always lead to more money in my pockets!
(Visited 2 times, 1 visits today)