I talk with small business owners, entrepreneurs and realtors on a daily basis and what I hear most often…is my small business marketing EVER done.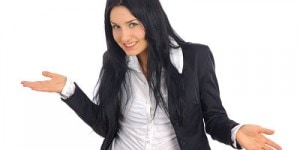 This usually follows them telling me that they had a website built a couple of years ago and now people are telling them they need a blog. OR they are doing postcard mailing and everyone is telling them that is dead. OR they want to know if they REALLY need an email contact program because they kinda, sorta use their yahoo account for that now. Social media, social networking, article marketing….argggg.
Well I have good news and I have bad news….
The Good Small Business Marketing News!
If you are willing to be flexible and move forward with a light heart knowing that everything marketing will never stay the same again, you will probably kick the tail of all of your competitors who are out there moaning about how it used to be.
More good news…it doesn't cost a fortune anymore to do small business marketing. Facebook and Twitter are free. There are apps and skins and gizmos that plug right into what you are doing now which make things easy peasy. You do not have to rely on direct mail costs anymore to reach everyone, you can email or blog or write articles (I am a HUGE proponent of direct mail BUT do not want that to be my only option!)
The Bad Small Business Marketing News!
Everything is changing. Once you get MySpace down and have a good following the gang moves over to Facebook Groups. Then they tell you that Facebook groups do not count anymore and you have to go to Fan Pages. Your website is outdated before it is done being built. You have to get new business cards with your Twitter name on them or you are a giant loser, oh wait twitter is gone and gazoombas is the next big thing (I made that last one up BUT I guarantee that there WILL be a next big thing!)
How the heck are you supposed to keep up with all of this?!?!?!
To my way of thinking there are two types of small business owners, those that like marketing and those that think it is a necessary evil. For those of you who like marketing, come back often and check out the super duper new stuff!
For those of you who do not, we are considering offering a monthly marketing manager model to keep you on the cutting edge of both the internet and offline marketing. I would REALLY appreciate it if you would take my 3 question survey about your small business marketing needs. It will take 2 minutes and is totally confidential! Click here to take survey