Here are my Top 10 reasons to use social media specifically for your small business marketing efforts. Small business owners and entrepreneurs are uniquely positioned to take advantage of social media when it is just becoming mainstream.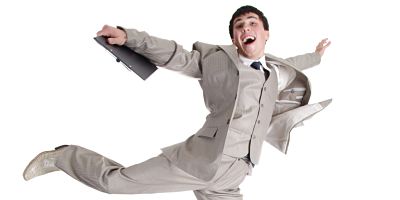 Why should I use social media like Facebook, LinkedIn and Twitter for my small business is ABSOLUTELY the question that I get the most! Many small business owners feel that social media is a big time waster that does not have a great way of tracking results. They also think social media is a fad that will fade out over time.
For those of you who ARE using social media, this list might help you to move it up on your lead generating to-dos. For those of you who are considering using it (and if you have read this far you are at least CONSIDERING it), this may help tip you over to giving it a try!
Small Business Marketing and Social Media
Social media is on google – Ranking well on google is the goal for many small business websites. Your page rank and placement is vital and talk for another day BUT you do not have the power that sites like Twitter and Facebook have. They rank well all by themselves so hooking yourself to them can only help increase your website traffic on your main site.
You can be the top 10 results for your business – When someone does a search for your business or business name, it would be nice if you controlled the message. If you have done something as simple as fill out the profiles on social media sites, you will come up as separate results. There will be a Facebook result, a Twitter result, a LinkedIn result…well you ge the picture!
It is free – I am not sure that any of us have gotten used to this. All you have to do is trade time for marketing. Dang. If you told me 10 years ago that I could have as much free small business marketing as I wanted FOR FREE I would have laughed in your face. Websites cost in the tens of thousands, yellow pages were exorbitant and print advertising was the only other option for local marketing.
It is easy – There is a low barrier to entry for small business owners who may not be technology geniuses – if grandmas can learn to use Facebook, surely with a little help you can too! I work with lots of small business owners who are doing it themselves on the social networking front and succeeding. If you would like to learn how please check out my social media videos. If you would like to skip learning all about social media for your small business and get help at a VERY affordable cost, I recommend Stacy Hansen at Personalized Marketing and Amber Montel at Your Marketing Voice.
You can schedule your social media – this is a biggie for me! I take some time each week to schedule tweets and postings on my Facebook pages. Because I am doing this all at once, I am not distracted by the shiney things I see over on those sites and can more properly manage my time!
You can use it to drive traffic to your website or blog – I touched on this earlier but this is a REAL BIGGIE! Each and every communication you do on social media can be used to send traffic back to your website or blog. With a structured plan in place, you can make sure that all of your efforts are geared to capturing email addresses or selling your products or getting new readers.
You CAN measure it – Back in the day when we were doing print or mailings, it was harder to measure what the results were for the money you spent. Yes, you could set up a separate phone line to answer calls but did you REALLY track that? With social media efforts, you can see exactly how many of your website hits came from Twitter, you can check and see if Facebook sends more than LinkedIn and MEASURE your results!
You can reach people who you would never have access to – I talk to some REALLY neat people who would have been too far up the foodchain before for me to have access to before like best selling authors and marketing geniuses. Instead of having to figure out how to "get around the gatekeeper", you can "friend" or "fan" that person and most times they will answer you. With LinkedIn you can see EXACTLY how many degrees of separation there are and ask your business colleagues to "introduce you" to that hot prospect.
The law of large numbers – I have about 2,000 people in Facebook who I am connected to, and about 6,000 each on Twitter and LinkedIn. That is almost 15,000 people who have raised their hand and said that they are at least a little interested in what I have to say. If I tried I could probably have a whole lot more. Those are crazy numbers of free marketing prospects to talk with every day. I also have about 100 people who get this blog every time I post. That is really neat that they are interested enough in what I have to say that they will give up time to read it!
You will still have an early adopter advantage – I talked about this before in another post (Social Networking First Responder Advantage) but it bears repeating. If you get in early (and we are still early here), you can stake out your place on the Social Networks and gain early adopter status!
BONUS – This is not really a reason, just something to think about. Big companies have morons working for them. They do crazy stupid things like the mean guy at Nestle who got into a "pissing contest" with someone who was visiting the Nestle Fan Page, probably based on a mandate that he got from "corporate". Nestle stock prices dropped and a worldwide boycott could ensue over some really stupid comments by an employee with too few brains and too much power.
Because most small business owners are closer to the message, this will not happen to your company. You will probably sit down with someone who will be monitoring your social media and say, "we LOVE our customers, make them happy". When someone blesses you by talking about your product or service, jump in there and talk back to them. Every communication with a human is a possible win for your small business so wade on in and give it a try!
(Visited 1 times, 1 visits today)