When I think of my entrepreneur internet marketing efforts, I have to say that I have some huge wins and some blistering defeats. In all cases I started with a great idea and then either implemented it well or became distracted and moved on to something new. Entrepreneurs are a strange breed, we enjoy the thrill of the chase and are always willing to try something new, even if it means neglecting something we loved just moments before!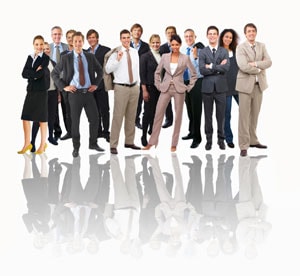 Keyword Selection for Entrepreneurs
Keyword selection and focus is the one thing I see entrepreneurs struggle with the most because they can find something to love in many different types of businesses. They start a blog focused on home health care and two years later have spent more time talking about internet marketing than healthcare. They are in business doing real estate but their real love is boating and they wind up with a crazy mix of the two.
Now don't get me wrong. I am all about blogging about what you love and having a business based on your passion. I just don't think that you can have both on the same blog! Google and other search engines do not reward entrepreneurs for their audacity, they punish us for sending a mixed message!
My best suggestion to you is to pick one of your passions and then have a blog focused entirely on that for at least six months before adding anything to it or starting a new one with another topic. Over the course of six months, posting twice a week with targeted keywords, you will wind up with 100 posts that are laser focused on your topic.
Oh, and no more than 3 keywords – I KNOW it is hard to pick just three but it will make a huge difference to your success!
Blogging for Entrepreneurs
Okay, I talked a little about keywords but now let's get serious now about how entrepreneurs can succeed with their blog! Yes keywords are important, but so is quality content. Fortunately for non-writers, today's content can include pictures, videos or the written word.
So what you should you write? Start with "evergreen" blog posts that relate to your business and will not grow stale over time. These are the posts that will serve you long after your daily content has fallen off the front page of the search engines.
This post is an evergreen post for my blog. My keyword is Entrepreneur Internet Marketing and that is something that I want to rank well for so I am writing a GREAT blog post that will be of value to my readers as well as have lots of content and focused keywords.
After your evergreen posts, make sure you have a nice mix of posts that are fun to read and ones that are informative but still related to your three main keywords. These additional keywords will be "long-tail" keywords that can get you on page 1 for a specific search term.
Pay-Per-Click Marketing for Entrepreneurs
Another thing your keyword focus can help is with Pay Per Click marketing. It is VERY easy to spend a lot of money using PPC marketing. If you pick too broad a selection, you wind up paying for keywords that are not going to convert well for your product or service. If you pick too narrow a selection or too few regions to advertise in you will save money but not get much exposure either.
While I do do PPC marketing for my site, I do not consider myself expert enough for teaching you, my loyal readers. I use the tools and training in PPC Bully. It is great for researching keywords and where you can place your ads as well as how to write ads that should convert well. If you are considering getting started with pay-per-click I heartily recommend you check out PPC Bully.
That IS an affiliate link and I am happy to recommend them – I love messing around in there doing research on keywords and figuring out how to write better ads to succeed!
Information Products for Entrepreneurs
Information products are things like ebooks, membership sites and video training. I have done all three and some have sold like hot cakes while some died a horrible death. My social networking videos have done REALLY well in conjunction with in-person networking and hands-on workshops while my ebooks have really only been great for adding to email marketing lists, not selling outright.
The best things about info products is the low cost to produce them and the ability to get immediate feedback about what people like and are willing to pay for. The main thing to do is fail early and often, then modify your information product to sell better.
For example, my first social networking videos were okay and provided great content but they were slow to download and didn't have a lot of professional touches that the new ones have. That having been said, it would have been a horrible waste of time to produce professional level videos which no one wanted to buy!
Free ebooks are a great way to see if anyone is interested in what you are considering producing! If you can't "sell" a free ebook for the cost of someone signing up for your email list, there is little chance that someone will pay you big bucks for a full blown information product on the same topic.
Hopefully this information will help you with your entrepreneur internet marketing efforts! If you have a great success (or failure) story, feel free to share in the comments with the other entrepreneur marketers!
(Visited 2 times, 1 visits today)