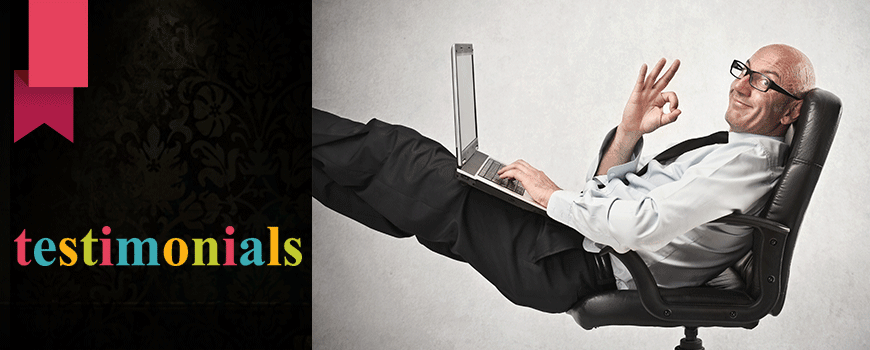 No one is ever comfortable bragging about themselves so I am going to let my AMAZING customers, clients and friends say nice things about me (and my peeps)! I am blessed and honored to be able to work with such an amazing group of people and to be paid every day for doing work I love…thanks guys…:)

Speaking Events
see 20+ of tara's testimonials on SpeakerWiki… or find out how to hire tara to speak today!
"You had them at Hello…"
It was wonderful to see the way that you engaged my class yesterday when you spoke. Your lively and personal approach to speaking was wonderful.Thank you for the great information and for its relevancy to entrepreneurship. I certainly picked up new information and viewpoints from you, and the class was enthralled with the new ideas. It was a joy to meet you. Thanks again. – Nancy, Metropolitan State University
"Your training sessions today were so terrific…"
Like I said that is the 1st time I've been at a seminar or training session that I didn't put on my sunglasses even once (to take a quick snooze)!!!!! Also, I'd like to thank you for the personal help you gave me afterwards – that meant so much to me because it would have taken me forever to figure out what you did so quickly & effortlessly!!!!! You're quite a gal & I feel very fortunate to have met you!! Keep up the GOOD WORK!!!!! – Helen, Charles Ruttenberg Realty
"Tara has such passion for what she does!"
She draws you in with her enthusiasm that you can't help but leave any training session with a renewed outlook on your business! She spends time speaking one on one with you before and after training sessions which leaves you feeling truly 'cared for' in her sessions! If you haven't been to see her speak, put it on the top of your TO DO list! – Tanya, Office Sanity
Tara is a high energy, fun and motivated marketing genius. If you need to learn anything about marketing with social media she is your girl. — Vickie, Etcetera
Tara Jacobson is the best! Helping us all to understand this strange new world of social media. Pinterest is my favorite now! – Glyn, The Ticker Tuners
The class was wicked good! Tara shared the secrets and nitty gritty of speaking to groups. It gave me the confidence to do some speaking.. now to implement and hone all the skills she taught us!!! – Pat, Smarter Women Colorado
You are a fabulous speaker. You spoke to me at exactly the right time. We have rebranded and renamed ourselves and are feeling better already. Totally enjoyable and fun, thanks. – Lisa
I just wanted to say thanks so much for a great workshop this morning. I thought you did such a great job and I really learned so much. Now I need to go through everything and see if I understand my notes and try out things. I think everyone else there got a lot out of it also.
Speaking Events – Marketing and Media Monsters
This was an incredible day!
Tara – AWESOME!!! I learned so much today….WOW!!! We had an amazing group today – not only did I meet so many beautiful souls, I got to know others better. ♥ Thanks to Tara Jacobsen and Rebekah (Colorado Connector) for an amazing day! The training was out of this world! Truly awe-inspiring!

Speaking Events – Webinars
Awesome webinar yesterday! "100 Free Marketing Ideas" – Cynthia
Thx for the AWESOME 100 Free Marketing Ideas Webinar, A TON of GREAT ideas, very useful! @rebornskincare
gr8 webinar and tips today – @CRE8VEbunch
thanks for a great webinar – many resources I had not heard of before – @MHAWestchester
enjoyed the webinar today! Thanks! – Ten31Marketing

Marketing Strategy
Working with you and your team is always a pleasure and the direction and ideas you provide are spot-on. The way you handle the details and go the extra mile with our social media channels gives me the freedom and time to move forward with other marketing initiatives, and that means a great deal to an ever-growing and changing company. Thank you! – Kaerrie Hall, Director of Marketing, Retail Business Development
We grew 323.98% in the 2 years after executing your marketing ideas – Cyndee
Wow – You are so awesome and helpful THANKS!!!! I so appreciate your ability to mesh practicality, tell it like it is, market effectively and make it all work together. It seems magical and I am so glad you are on my team! Rae Ann, Green Cleaning Products LLC
I was overwhelmed with too many tasks as a business owner because there are always so many things to do. I chose to work with Tara at Marketing Artfully because I was very impressed with her presentation and knowledge. In a short time Tara got right to the core and pinpointed exactly what I should focus on. She set me up with a plan using amazing tools with deadlines. Thank you so much for all that you've done for my personal and company growth. – Dayna-Rae
As I am working through your workbook – which I totally love! – I am finding the areas that I am struggling with blatantly exposed… No more denying, sigh! – Chris, Nerdy Nutrition

Coaching and Training
"Tara Jacobsen and Marketing Artfully were exactly the punch in the face I needed to get me focused on what's really important for my authority-based business. I didn't even know I had an authority-based business, until Tara showed it to me. Now I have direction and (way more important) a kick-butt strategy for moving fast toward my goals. I'm a raving fan."
Kevin Tumlinson
Wordslinger | Author, Speaker, Entrepreneur
www.kevintumlinson.com
You are AWESOME…Thank you for coaching me yesterday! I am getting organized and already feel like you've given me more time and have structured my next 3 months! You should see my calendar-so pretty with all the different colors LOL
I recently started working with Tara as a business coach. The most valuable service she provides me is to help me prioritize my goals and utilize my time effectively and efficiently. If I start to veer off path, she gently reigns me in and gets me back on tract. It is easy to get lost and overwhelmed when starting a business. A person can waste valuable time, money, and energy chasing down dead end roads. I feel so much more confident and comfortable as a new business owner with Tara my coach. – Nancy
I can't thank you enough for the guidance you gave during our meeting last week. I am working on my 'list' and am hoping the changes will make a difference. I am also having to remind myself that it's a process, not an event, and that I will need to be patient with myself and getting the 'list' done. It will never be done, but I really appreciate the tips. I have direction now and feel more confident that I'm on the right path and doing the right things. – Jennifer
Attended 'The Three Squares' workshop. WOW – It helped me look at my limiting ideas and now I'm moving past them. It was perfect for me! THX