---
Attention Small Business Owners:
Your Small Business Internet Marketing
Worries Are Over!
If you want a one-stop shop to set up your total web marketing package without breaking the budget, you have come to the right place. You are about to discover how you can overcome the barriers that keep many small business owners from getting more customers & increasing their business profits using the Internet.
Wouldn't it be nice to…
get a complete web marketing plan set up with just ONE phone call
enjoy increased revenue from customers who can now find your products or services on the internet
deal with just ONE friendly team instead of half a dozen "experts" who promise bits and pieces of web development, SEO, writing, social media set-up and…you name it
enjoy an Internet presence that communicates who you are (not a cookie-cutter image)
save thousands of dollars in web design fees
take complete charge of your own Internet empire so you are not dependent on developers and helpers who disappear for weeks at a time, usually before your work is done
At last, you can get all of your internet marketing needs in one place! No more running around to find designers, writers, and Facebook experts. What small business owner has the time to learn how to make a small business web site, set up their Facebook and Twitter and THEN try to figure out how to hook them all together? Keep reading to learn about the only program (as far as we know) that gets your systems in place and helps you stay up-to-date…at a shockingly affordable fee.
It would be great if creating your small business internet marketing system came in a box, like old-fashioned cake mix! You could just "add water and stir." Our "Complete Small Business Internet Express" service comes very close to doing just that.

Complete Small Business Internet Express
A REAL Marketing Plan: "No ready, shoot, aim"
One hour long interview with with a ten-year marketing veteran to determine your company's web needs
A targeted plan to get more of your best customers and avoid costly mistakes
Detailed blueprint of exactly what your internet setup will include based on your company's needs
VALUE: $250
Keyword Analysis: "Marketing words matter"
Overall site keyword research targeted to YOUR business
Know exactly what words prospects use when they are searching for your service or product
Avoid industry jargon that keeps you from making the sale
VALUE: $250
Web site and Blog: "Open for business"
Custom designed header that communicates your message as soon as visitors arrive on the page
Traffic building strategies so visitors find your site faster than they find your competition
Content for your web site pages to convert visitors to customers
Blog posts to help you get noticed by search engines while you build relationships with your prospects and customers
Easy tools to track your traffic and activity so you know what's working and can make changes immediately
A simple system to make changes to the website content (so you can do anything from introduce a product to change a sale date without help)
Receive an email as soon as a web prospect requests more information
VALUE: $750
Facebook and Twitter Marketing: "Tweet and go"
Facebook and Twitter accounts set up to attract your targeted prospects
Your site automatically posts and tweets so you generate traffic and build relationships effortlessly
Tips to create posts and tweets that communicate your value (so you avoid wasting time and inadvertently drive away prospects with the wrong message)
Avoid the most common mistakes most small businesses make that leave money on the table and scare away your best prospects
VALUE: $500
Your lifetime connection to "Small Business Marketing Central"
Many web site designers deliver your internet site and then you're left stranded to figure out what's happening. It's like sending a ship into outer space with no way to radio Mission Control.
When you choose the Complete Small Business Internet Express option, you always have the secret password to find out what to do next. Our support is delivered in business-speak, not techno-geek. You get:
Unlimited lifetime access to online workshops where you can find help and guidance
Videos and workbooks to walk you through your online business, step-by-step
Monthly call-in days and "Ask Tara Anything" special calls, where you get fast answers to questions (so nothing gets in the way of your continuing growth)
Quarterly webinars from guest experts who are highly experienced Internet marketers in their own field (recorded and viewable on your computer anytime)
Updates on technology and marketing knowledge so you're always on the cutting edge (and you never look outdated – which can happen in 6 months on the Internet)
Free attendance to live classes held in Florida and Colorado
VALUE: $1,200 per YEAR (and right now it's yours for life)
Get started today!

Having known Tara Jacobsen professionally for over ten years, I can sincerely and unequivocally vouch for her high-standard work ethic and her 360-degree expertise in all marketing strategies. In today's Net world, Tara offers impeccable knowledge in all forms of social media and beyond.  If you are a small to medium size business, there is no question that Tara can offer realistic and productive solutions to every company to increase their ROI!

Stacy Hansen, Personalized Marketing
A Seasoned Internet Pro! Tara Jacobsen of Marketing Artfully
These days you can't afford not to have a strong Internet presence. Today's 21st century customers will go to your web site before they buy from you. They begin business relationships on the Internet. They keep up with business associates on the Internet, via Facebook and Twitter.
BUT creating a profit-generating web marketing plan and site requires an investment of time, money and energy. When you are already working full time and more, just to keep your business going, you may resist the idea of spending your time learning hundreds of hours of internet marketing technology.
Unfortunately, many small business owners I talk with just give up, leaving hundreds of thousands of dollars on the table. Others spend thousands of dollars to create web sites that just float around gathering dust in cyberspace.
It doesn't have to be this way. I've helped hundreds of business owners transform their online profit picture in as little as 30 days, using Internet techniques that geared to small business owners NOT techy types! And I've packaged this program to make it easy and affordable for just about any business that's serious about getting on the Internet. Here's what just one client said:
SEO, backlinks, keywords, daisy chain….is a mental health counselor really supposed to know anything about these things? I certainly didn't, but Tara Jacobsen made this all extremely simple for me, and now I have an effective system that is boosting my visibility, traffic and –of course!!- business to my websites and my practice. Thanks, Tara, for helping this "dummy" now look like a genius (my peers are very envious of my web presence)!

Ken Donaldson, Licensed Mental Health Counselor and Relationship Coach
Why Marketing Artfully is the ONLY Company That Can Deliver the Small Business Internet Marketing Express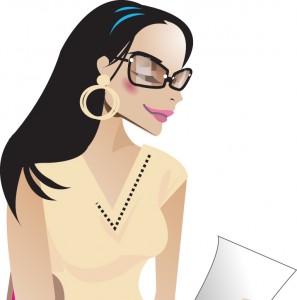 Tara Jacobsen of Marketing Artfully, has a Midas touch when it comes to marketing, on and off the Internet. She can help you create solutions fast because she has been on the Internet longer than most strategists. She was developing web sites when many of today's "gurus" hadn't gotten their first domain name. Way back in 1999 at a dot-com start-up, Tara spent three years managing projects ranging from mom and pop shops all the way to large scale projects that integrated with IBM and other Fortune 50 companies. After starting her own marketing business in 2001, Tara took a couple of years off to apply her golden touch to the real estate market: within two years, she was in the top 10% of commission-only Realtors in her office. As a result, Tara has a rare combination of online and offline marketing experience, along with more years on the Internet than most consultants.
Tara, I just wanted to thank you for helping us focus our business to get the results we were looking for.

The amazing part was that we knew we were doing so many things right – however you quickly showed us how to make a few specific changes, focused on our niche and now work smarter. The results are amazing in both quality of client and proiftability.

We highly recommend your services to businesses and entrepreneurs serious about succeeding in ANY market! Ironically you taught us that it might not be what you're doing…but what you're not doing that's holding you back!!

Thanks again!
Cyndee Haydon
Charles Rutenberg Realty
"Selling the Bluest Backyards"
Okay, Tara, what's this going to cost me?
As you can see, when you add up the components of your lifetime membership, you would pay more than $2,950 for set-up plus a one-year membership. Of course I realize that most small business owners won't want to make an investment of this magnitude.
Let's look at the value:
If you hire a business coach, you pay $400 – $1200 a month. That' s the going rate for anyone with experience.
If you attend 1 networking meeting a week, you pay $100 – $200 a month just for the event. You probably pay another $50-$100 or so for parking, transportation, and other expenses. That's $150 – $300 a month. And you might mean a dozen or so prospects…if you're lucky.
If you buy 1 cappuccino a day, five days a week, that's almost $100 a month. Throw in a biscotti and you're approaching $150- $200 a month.
We have tried to make this affordable to all small business owners…if you pay just $1,490 you get your whole small business marketing empire in the box. That's like paying $124.50 a month for one full year…but you keep enjoying the support for as long as you are in business. Or for 3 years, it's just $41.50 a month…less than many people spend on a single live networking event.
I'm Tara Jacobsen (some of you may know me as TARAdactyl). I've been marketing online since 1999 and I've watched hundreds of small businesses struggle to create an online presence that generates revenue.
I've helped business owners transform their businesses in as little as 30 days, just by implementing a few online systems. I can get these systems set up for you in just a few weeks because of my years of experience. So you are up and running – earning significant revenue, without breaking a sweat or interrupting your business for even a day.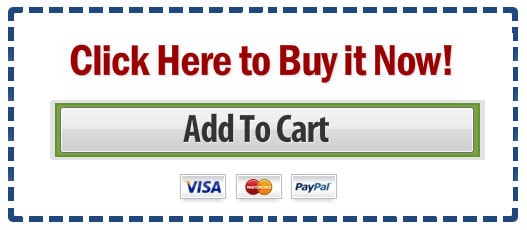 If you are intrigued but would like to find out more before ordering, please send us a message and we will have an actual human contact you! Work With Tara Jacobsen and Marketing Artfully
I honestly don't know how long I will be able to make this offer. As I add more clients, at some point I will have to cut off membership or raise the price significantly. You will be grandfathered into this program when you sign up now.
Lifetime membership to the Marketing Artfully membership site guarantees that we will make all content online today available for at least 3 years following your signup.