SEO tips abound AND I have heard recently that "SEO IS DEAD" – I put those caps in on purpose so you can understand how adamant the discussion is! That having been said, I think that there is definitely a place for SEO in social media as well as on your website or blog.
So first off, let's see what term we are going to attack…there are a couple of places that I go to find this but first we need to know what we are trying to accomplish. You can do this two ways…if you have a product to sell, then you want to get a keyword (or keyword phrase actually) that will help you sell more of those. If you want to get more traffic to your website, then it behooves you to piggy back on a popular phrase you already have on your website!
While I target small business and entrepreneur marketing primarily, I do have a little niche in Realtor Marketing that I like to keep healthy. I started up this site when I was just getting out of real estate in 2008 and so initially the Google ranked me for that term and I have been successful at keeping that connection, even while building up more authority as an entrepreneur or small business marketer.
In this video we are going to look at the difference between picking low hanging fruit keywords (ones that compliment what you already rank for) or how to find new keyword phrases to be able to rank for and sell stuff.
So now we have a keyword we are going to look trying to rank for (pinterest marketing tips)…what can we practically do?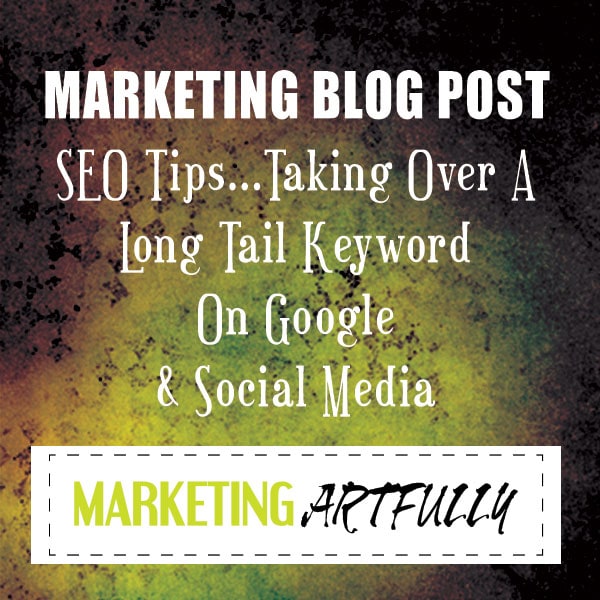 Now, there are about a million other places that I could make a link….like YouTube (see the youtube video with the link back and the keywords here), Tumblr, Squidoo, etc…but as a start I think I have a good chance of something somewhere winding up ranking on this keyword on Google's universal search! find out more about google's universal search for small business.
So, hopefully I have made a good case for why you would want to use these SEO tips to go about taking over a long term keyword that could help you grow a certain aspect of your business! Google is important but so are the social media sites and even offline marketing and sales.
PS – If you got all the way down here I wanted to give you something a little more (more advanced and more technical!) If you noticed the link to the Google Universal Search post has keywords and is linking INTERNALLY back to post on my website…this is great for making google know what your site is about because YOU control the keywords!
PSS – If you knew that, maybe you don't know yet that while naming your Pinterest boards is important, maybe more so is filling out the descriptions so you turn up in search well! Just sayin…:)