Email marketing is much less effective then it once was. I hate to say that, but it is true! Think about your inbox…when email first came out you got that message that "you've got mail" and bam, you were ready to open it right away.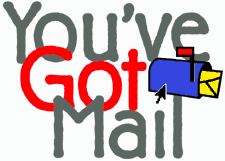 Today you have a million messages, 20 texts, voicemails and SO many other things to distract you from your work or your family that emails seem like they are just another imposition on your time. When was the last time you got an email and thought, "great! I was hoping for this!"
Well I can tell you I do that with some emails. A few that come to mind are Geoffrey Gitomer's Sales Caffeine and Chuck Green's Ideabook. So why do I like these so much more than the rest of the "stuff" that I get in my inbox?
How Often Should You Send Your Email Newsletter?
Gitomer's comes out once a week and I tend to read about half of them, depending on how crazy busy my day is when they show up. Chuck's comes once a month and I KNOW I have to budget a couple of hours to go through all of the information that he packs into them.
Another fellow sends almost daily messages BUT he has writers on staff who scour the web for useful information and I generally find great tidbits in them, I read about 1 in 7 of these.
I have heard NUMEROUS theories about how often you should send your newsletters:
If you don't send them every day, your list will forget you!
If you don't send them every day, your list will buy something from someone else
Weekly is perfect, your list won't forget you and they will still open your messages
Monthly is too long between them and your list will not pay attention
So does this mean you should send a weekly newsletter? Um, maybe! Do you have relevant, AMAZING information to send to your list on a weekly basis? Do you have time to prepare great stuff? Is sending your newsletter stressful or fun. Do you have a plan for why you are sending so many emails? Can you sell to your list or will they get fatigued and unsubscribe?
Email Open Rates In 2012
So I did a search for email open rates for 2012 to write this article and found A LOT of data from a 2010 study (SERIOUSLY? That was 2 YEARS ago and there is a whole lot more distraction now so that data is irrelevant as far as I am concerned). What I did find was this great info from The 2012 Email Marketing Benchmark Report:
Across all industries the average results for UK SME email marketing campaigns were:
Open rate: 18.35% – last year 18.21%
Click-through rate: 2.95% – last year 3.29%
Unsubscription rate: 0.15% – last year 0.22%
This seems to show that the open rates (how many people receive the message and actually opened it) is pretty stable. Now, there are some REALLY big mitigating factors to this number as some email readers show as an open even if it just popped up in the preview screen before hitting the delete button. It also shows that click through rates (clicking on something in the newsletter and going to an outside link are declining pretty drastically. In the good news department, unsubscribe rates are dropping, but I have a theory that is because fewer people are signing up in the first place, being TOTALLY gun shy about adding themselves to an email list!
Email Marketing From The Trenches!
So how often should your messages go out (for heaven's sake woman, get to already!)
If you are a internet marketer, networker, event promoter, daily deal site, etc. you can send a message out anytime you have something interesting to send. Your list is going to know that this is the kind of thing they signed up for and, though you might have a higher than average unsubscribe rate, you will get results!
If you are a prolific writer and enjoy sending out great content (NOT SALES MESSAGES) every week, you could probably get away with it. I have noticed that the ones who send weekly GREAT emails tend to have a staff.
If you are the normal small biz owner who is on my list, you can fudge a weekly newsletter pretty easily by sending out a synopsis of your blog posts to your list. For example, I publish 3 blog posts a week so I could send out a newsletter with a paragraph about the article and then a link to my website to finish reading it. This is a nice way to re-use your content and get people from email to your website.
A monthly newsletter seems to be the most appreciated kind. It keeps you in the mind of your clients or list and is not onerously hard for most small biz owners to produce.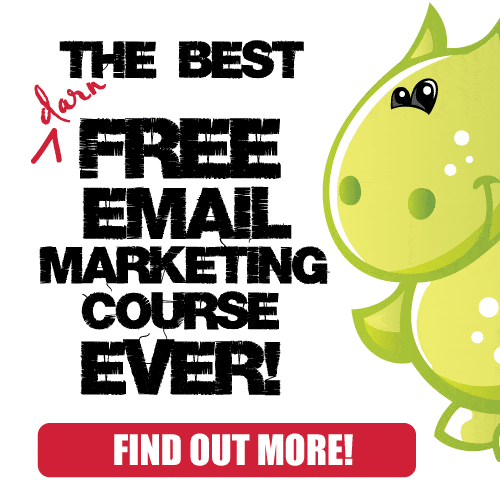 So what got me to thinking about email marketing and how often you should send your newsletter? Somehow I got on a list for a lady in the next town over. I noticed she sent 2 marketing emails to me Monday and went to unsubscribe from her list but saw that she had the option to pick only Colorado related information and I though, GREAT! Maybe I was just getting everything and I would now get relevant information. Sigh… The next day, two or three more emails and I had to opt out entirely. Seriously, I get THOUSANDS of emails a day and even if she is selling gold bricks for a dollar, I do not have time to read 3 marketing messages a day!
So what are my numbers? After I got done writing this, I thought it would be fun to take a look at my last mailing and see what my numbers looked like!
Average Open rate: 18.35% – mine 26%
Click-through rate: 2.95% – mine .9%
Unsubscription rate: 0.15% – mine .7%
Sooooo…that tells me that the people like to read my emails but that I did not give them a compelling reason to continue the story by clicking through! In case you are looking for a great email database and CRM, I use and recommend Office Autopilot if you are going to be doing professional work or Constant Contact if you are going to be a monthly sender!