Small business marketing seems like it should be relatively easy these days, set up a blog, Facebook, Twitter, Google Plus, a YouTube Channel and about 30 other things and people will flock to you, RIGHT? Come-on, if you do all that work to get everything set up, that's it, RIGHT?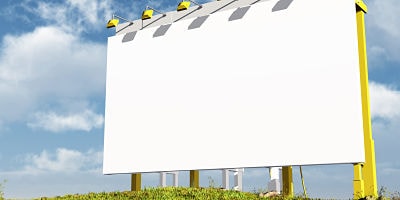 We work with A LOT of small business marketing clients, on their social media, blogs and videos and EVERY one says the same thing at first, "But I don't think anyone is (watching | reading | listening)
OF COURSE no one is watching, reading or listening to you yet! You have been doing it for about 10 minutes and they are busy!
Think about YOUR day. You get up, check your email and answer the important ones, get ready, check your voice mail and then answer the important ones, check the news, check the internet, see if there is any chit chat on Facebook or Google Plus, write a blog post, make a video, etc. In my world, just because someone else makes one video, doesn't lead to me buying something the first time out of the gate.
How People Buy
So I follow this guy on Facebook who says he can help teach how to get 10,000 fans. Here is approximately how the sale was made:
I saw something good he posted on Facebook and liked his page
I followed that for about 4 months and he made an offer to give me something for free if I signed up for his mailing list
He emailed me a few dozen times with more good, free stuff and did not spam me
He asked me to attend a free webinar about getting fans
I bought a $50 product as a result of the webinar
Damn that feels like A LOT of work for 50 bucks! It was posting on Facebook, setting up autoresponders and sending emails, setting up a webinar and sales page, doing the course for the sale and then, months later, 50 bucks. If he had stopped working at any point in time during that process because he thought "no one is listening", he would have missed the sale. Now this guy is pretty sharp and his stuff is good so I figure he sold to more than me. Say he sold 10, that would make his take for all that work $500. But what if he sold 100?
We all hear about the thousand of people on webinars who buy. I recently paid $50 to attend a webinar and the guy estimated that he sold about 300 seats on the webinar. That was a 15 THOUSAND dollar payday for two hours? Damn good money if you can get it, BUT! But, you need to be Chris Brogan to rake in that kind of dough. Chris has spent YEARS giving great information and growing a following to get that response.
So, if you are just starting out and are NOT going to be willing to do A LOT of work BEFORE someone starts listening, stop now and save yourself some heartache. BUT, if you are serious about making a name for yourself with your small business marketing, get out there and start doing LOTS of stuff so people start listening!
(Visited 6 times, 1 visits today)