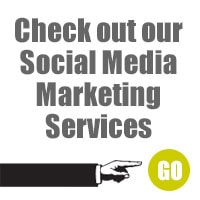 If you are here, you are probably a small business owner or entrepreneur who has heard all the buzz about social media marketing and how it can help grow your business. BUT who has the time to do all that tweeting, blogging, and networking when you have a business to run? Our social media marketing services can help!
Social Media Marketing and Marketing Artfully
Today's social media stretches across sites like Twitter, Facebook, Google+, Pinterest, YouTube and blogs. Oh, for the good old days when you could just order the yellow page ad once a year and be done with your advertising! Now it seems like everyone wants the small business owner to be a technical guru who knows how to set up all these sites and THEN can find the time to post every few days, make comments and interact regularly. Seriously, who can do all that AND take care of running their business?
I KNOW, every social media marketing company says they are different, but we have the tools and know-how to keep you on the front edge of new products and programs (our clients had early access to google plus and have been growing their circles almost as long as the service has been available!) Our owner is a nationally recognized marketing speaker whose hand guides all of our marketing efforts on behalf of our clients, assuring that what you put out there will have the maximum effect. Additionally, our staff is all located in the USA and have been with us for years (some since day one!)
If you know that you need to be doing all of this but don't have the time or energy to handle it all, give us a call today 727-505-5384 or Request a FREE, No Obligation Quote
How Does Social Media Work For Small Business?
Social media marketing is great for getting the word out about your small business! If you do it right it can keep you top of mind for all your prospects, clients and past customers in a friendly manner that does not scream SELL, SELL, SELL. Too often we see small biz owners with great intentions doing social media wrong, too strong, too salesy, too, too, too.
I KNOW you have gone to a networking event and gotten stuck in corner listening to "that guy" talk about his product for what feels like hours without a break to breathe or get to know him. Social media (or social networking as it is more rightly called) is actually about building trust and making real connections with people, rather than just shouting your marketing message at them.
Your social media empire is built over time, growing your friends and likes, following people on Twitter and getting followed back, building your links in the search engines so that when someone is considering buying your product or service, you get the call!
Nice Things They Are Saying About Us!
Having Marketing Artfully manage our marketing has been a lifesaver. Before we started with them, I had a hard time justifying the expense in my mind. Boy was I wrong! They are worth every penny and then some.
They keep us on track with our social media, bloging and u-tube video marketing with the added benefit of SEO expertise. They let me do the part I enjoy and they handle ALL of the rest. I don't even have to think about any of it which is such a HUGE relief.
And the best part is that not only are our past clients and people in our database regularly telling us about 'how they see that we're so busy', we're also getting high-quality referrals, leads and sales as a result. In fact, we're closing on a sale in 2 weeks netting us over $11,000 in commission simply because of our Facebook presence!
~ Julia (& Matt) Fishel, Palm Harbor Florida Realtors
Small Business Marketing Services
Social Media Marketing

Your social media marketing efforts can seem to eat up your day. Who has time to make friends, get followers, post information, write notes AND do business. In this day and age, having a professional looking Facebook Business Page is a must have. Using Twitter might seem like a waste of time to you, but your competition knows that there is business to be had there. We can help design, implement and manage your social media empire at a great monthly rate that will not break the bank.
Some Facebook Business Page Examples:
How To Buy USA Real Estate
Suncoast Partners
FitNut Nutrition
Advanced Healthcare Clinic
Some Twitter Branding Examples:
Pluma Designs
Bob Day – Send Out Cards
Smarter Women Colorado
Search Engine and Keyword Marketing
Search engine and keyword marketing is built into everything we do. From our smallest client to our biggest companies, finding the right search terms matters, not just to Google but on Facebook and Twitter too! Our keyword guru will find a mix of attainable keywords to rank for which are relevant to your business AND which have good monthly search traffic. This keyword research is a $250 value which is included for EVERY one of our clients.
Blog Website Marketing

Blogs ARE for business. There is no better way to get a consistent message to the search engines and your social media sites than to have a blog site. We work with you, targeting your goals and then producing relevant content for your site. We SEO it AND post it, sending your message out on a regularly scheduled basis to the search engines and social media. It is your choice how much control to have, some of our clients review everything we post, some just are happy that marketing is happening without them having to lift a finger!
Some Business Blog Examples:
Florida Rental Boat
Fitness Nutrition Denver Boulder
Kim Bogart – Pasco County Sheriff Candidate
Lakewood Bookkeeping Accounting
YouTube Video Marketing

Video marketing is all the rage for good reason. With the new Flip cameras and digital recorders, we can make a movie, post it to YouTube, add it to a blog, upload it to Facebook and generally market the heck out of it. AND the best part is that slick, commercial movies are out, real people are in. Whether you want to be in the videos or would rather use screen captures and voice-overs, we can help.
Some YouTube Examples:
How To Buy USA Real Estate
Deborah Ward and Associates
Pinellas Peach – Palm Harbor Real Estate
What Makes Us Marketing Experts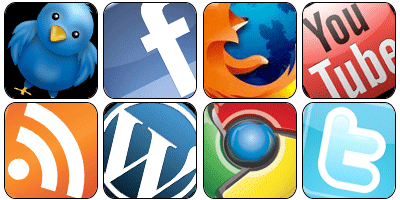 Today it seems like every Tom, Dick and Harry has taken a social media marketing class and is now calling themselves an expert. Our marketing guru, Tara Jacobsen, has been in marketing for over 10 years, is a nationally recognized marketing speaker and has had marketing pieces published as national examples of effective marketing campaigns. Her in depth of knowledge across the board allows us to provide you with a comprehensive marketing plan that will get you leads and ultimately increase sales.
All of our receive a monthly report to review goals, set milestones and check analytics of what was accomplished the previous month.
Our team includes Tara, Stacy Hansen of Personalized Marketing Corp., Michelle Vazquez our client services manager, writers, technical geeks and admin people who are all working together using systems we have developed to make sure your online and offline marketing efforts run smoothly.
Small Business Marketing FAQs
We talk to small business owners every day about their small business marketing needs and some questions come up over and over. Here are answers to some of the most frequently asked questions we get. If you have any further questions, please give a call at (727) 505-5384 and we will get back with you as soon as possible!
What do your services cost? – We have monthly plans that range from $397 to $997 a month depending on what you need done for your marketing. The quality of service we provide for each type of client does not change, only the amount of time that is available to work on the projects. We talk with you BEFORE you sign up to make sure that our efforts will be able to meet your expectations.
Do you require a contract? – We do not require a long term contract, although we do ask though that you budget for at least three months for maintenance as there is time at the front end for our efforts to kick in. There is no contract for the setups, all charges are made up front and do not require that you use our social media maintenance.
Can you bill us? – Honestly, we keep our prices low by avoiding invoicing and chasing checks. All of our billing is done through Authorize.net which is a secure, online service. We bill in advance for the month and schedule work for clients after they have paid. Because we have time and expenses involved in our work, if you miss a payment, work will cease until you get a valid form of payment entered into the system.
Do you have custom small business marketing services or a la carte pricing? – We are always happy to talk with potential clients about your needs and tailor a program to meet your budget requirements.
Can you send me some info? – OF COURSE! We have a comprehensive pricing sheet that breaks down all of items we do for our clients, simple request a free quote and we will be happy to send you the pricing sheet!
Incoming search terms:
cheap social media marketing services
marketingartfully com small-business-marketing-and-social-media-marketing-services
social media marketing services
business marketing
small business marketing services and a la carte
Social Marketing Service
social media marketing for small business
Social Media Marketing services pricing