Hot Small Business Marketing Help is a mix of the latest posts that we just LOVE, selected resources that we think are hot and a mix of our products and affiliate products that we recommend. This is meant to be an overall resource for small business, entrepreneur and realtor marketers.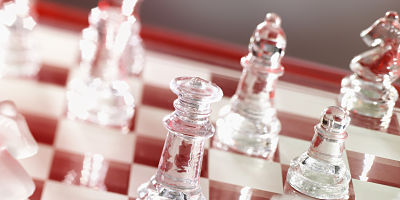 General Small Business Tools
Small business owners often have a hard time with basic business focus. These products and services will help you to get a better idea of the basics of your business so that you can succeed at marketing.
Blog post – Small Business Marketing Focus – I have to say that this is the ONE thing that most small business owners miss. From the comments on this post, having a focus is worth SO MUCH more to your business than anything else you can do for marketing efforts.
Small Business Online Help
Blog post – Small Business Internet Marketing Tools – Some of our favorite tools – this is a MUST read for anyone who needs some tips and tricks about internet marketing for Small Biz.
Blog post – Writing Evergreen Blog Posts – Writing evergreen blog posts is not sexy BUT it will make a HUGE difference in how well your website will rank for key terms you need to dominate.
Blog Post – How To Have A Custom Facebook Business Page – Facebook Custom Business Pages are becoming a must-have for small businesses.
Recommended Marketing Videos Resources
I sign up for more training in a month than most of you probably do in a year. I think that learning one new thing a day will make a huge difference in your success. That having been said, I know of a number of totally free marketing resources that you can access anytime you like for FREE!
Free Resource – Gary Vaynerchuk Keynotes – Gary is the author of Crush It and has great content in his keynote speeches that is so worth hearing!
Free Resource – Offervault Recorded Webinars – There is SO much great free information on Mark Roth's website. It has a free member section that contains webinars on all kinds of internet marketing, NOT just affiliate stuff.
Small Business Marketing That I Pay For or Recommend
It can seem like everything you need is on the internet for free and what kind of schmoe would pay for anything anymore? Well I AM frugal but found out a long time ago that it does pay for information that I don't know OR for things that will save me time and heartache. These are all things that I use in my business which cost money, but that I think are worth it!
Paid Tool – SEMRush – I had been using another keyword research tool which I liked very much. I got all that info and more for half the price using SEMRush. Worth taking a peek.
Our Products – DIY Small Business Videos – Our membership site has small business marketing videos that are updated monthly. On these videos I tell you the new things that I have learned and which I think can help you grow market share. Check out all of our small business marketing products.
Paid Resource – Constant Contact Email – The reason I use Constant Contact instead of AWeber or another service is ease of use PLUS I did not have to have my list re-confirm the first time uploaded them. My list is NOT super sophisticated and has a hard time understanding why they have to re-up.
Design Resources That I Like
Idea Book by Chuck Green is a GREAT design resource. He has templates and all kinds of design resources.
I will be updating this post when I find new great stuff! If you have something to recommend please leave a comment and I will consider adding it!
Technical Resources
WordPress Site Optimizing Expert Shawn is who I call on when I am having trouble with my (or my clients) blogs. All wordpress blogs experience bugs from time to time and I can tell you that learning to fix them takes a rocket scientist! Shawn is quick and has great pricing. If your blog needs a tune-up check out his roadblock removal package!
Web Directories – this is one of the tools that we use to help grow our clients backlinks.
(Visited 4 times, 1 visits today)