I have to admit, I digg my own site! Because of how we build our blogs, at the bottom of each post is a little button that says "Tell and Share" which allows me to fly through submitting my post to all sorts of bookmarking sites like Digg, Stumble Upon, Delicious and Google Bookmarking.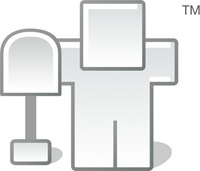 Sharing my posts this way has a couple of great consequences including site traffic and people who follow my suggestions. Because I am sharing my blog posts on these bookmarking services I get between 30 and 50 free hits each time I post.
Now a word of caution! If you just start bookmarking today, you will probably NOT get that kind of response. I have been bookmarking for close to a year so I have friends and followers of my bookmarks just like you would have on Facebook or Twitter. Because I always suggest quality content (mine and other people's), they can feel confident that if I recommend a link it is going to be informative.
So what are your thoughts? Should you bookmark your own posts or is there some sort of bookmarking etiquette that I am violating?
Marketing Artfully members – this week's "free" post is about how to be deliberate about bookmarking and growing your bookmarking following!